How to Save Water Hozelock Gun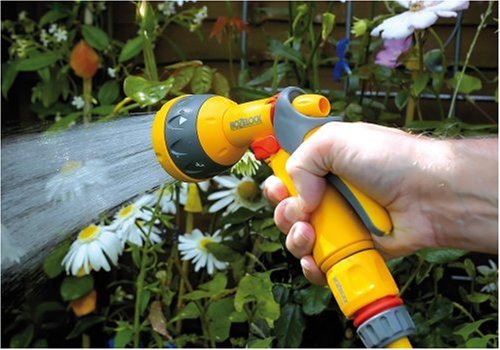 How to Save Water Hozelock Gun
Hozelock Multi-Spray Gun
Want to know how to save water but still care for those plants? As well as being more efficient, a gun is simply far more fun to use than an ordinary garden hose.
Thanks to its lockable soft touch trigger for turning water on and off, the Hozelock Multi-Spray Gun's easy to use flow control will save you up to 50% of the water that you would use if you operated an ordinary garden hose.
This multi-spray gun features five different spray patterns including; a mist setting to gently water seedlings, a powerful jet for cleaning paved surfaces, a fan option for rinsing soap off cars, a fast fill function for easy filling of buckets and watering cans as well as a high definition metal rose to facilitate the watering of delicate flowers and plants.