Ceramic Orb Water Feature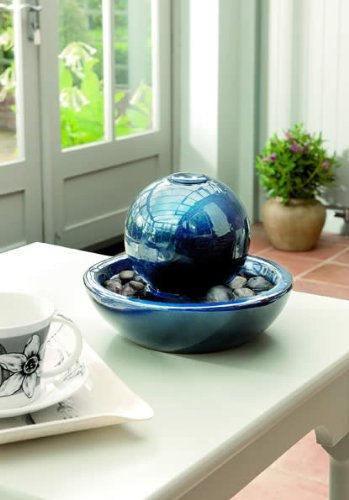 Ceramic Orb Water Feature
If you have been looking for a stylish yet compact water feature then the Ceramic Orb Water Feature is the answer to your problems. This glazed garden gadget can be placed both indoors and outdoors to imbue both garden and home with an elegant ambience.
Measuring 19.5cm high, 25cm wide and 25cm deep, this miniature water feature consists of a self-contained cascading orb with decorative pebbles and LED lighting. Simply plug in the 3 metre cable and relax as you gaze upon this radiant water feature.
Whether you choose to place these individual ornaments within your home or scatter them throughout your garden, they will provide an illuminating spectacle during the day and night.