How to BBQ: Weber's Way to Gril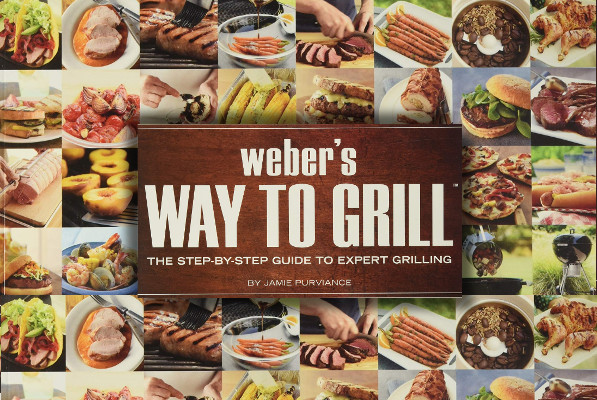 Definitive Guide
Novice to Expert
Published: 3 March 2009
Pages: 320
How to BBQ – Weber's Step-by-Step Guide to Expert Grilling
Hot tip: If you are new to outdoor cooking and have yet to purchase your own barbecue, get your hands on a copy of this book first. It has expert advice on how to bbq that will help you decide which type of barbecue suits your needs best!
Weber's Way to Grill presents the reader with a master class in how to bbq. For starters, it is packed full of easy to follow recipes furnished with hundreds of colour photographs. Furthermore, the reader will find a wealth of handy tips on how to get the best out of their grill such as how to choose the right cuts of meat. Furthermore you will be led carefully through the process of how to bbq right from choosing a barbecue to dishing up that delicious outdoor dining!
Everything a griller wants to know.
This is not just a book you will skim through to pick up a few quick tips. Weber's Way to Grill will rapidly become your point of reference for "all you need to know about cooking outdoors but were too scared to ask". You will be guided through a wealth of triple-tested recipes in easy to follow steps on how to cook beef, pork, poultry, seafood, vegetables and fruit.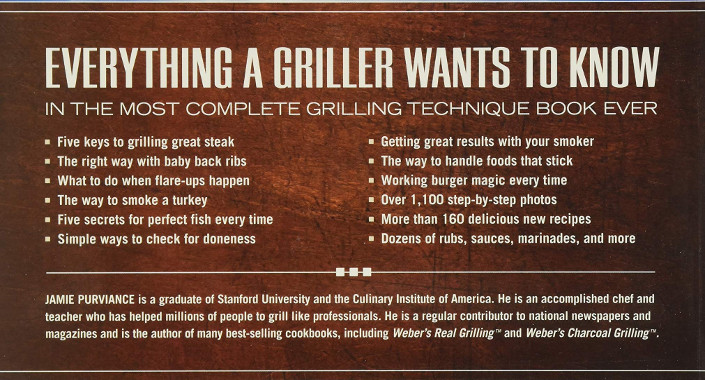 On your way to learning everything there is to know about how to bbq, this book will talk you through rubs, marinades and dispel all the myths about sauces. As well as the recipes themselves, readers will find variations on grilling methods. You will be introduced to the right way to season food which can make all the difference to the end product. For a fully comprehensive account of the how and why these methods work, beg borrow or preferably purchase your own copy of Weber's way to grill. It will open up a whole new world of outside cooking you never knew existed!
Great for Beginners
Weber's Way to Grill devotes a whole chapter to helping the fledging barbecue cook to get started. It will guide you through the decision process of which barbecue best suits your needs and what tools you ought to use. In addition, it will give you hints on gadgets that are great to have in your repertoire of barbecue paraphernalia.
So what makes Weber the best?
The Weber Grill we know and love today came from humble beginnings. In 1952, George Stephen Sr., an employee of Weber Brothers Metal Works, conceived an idea inspired by the marine buoys the company manufactured. Based on this design, he came up with a dome-shaped grill with a lid that would protect the food whilst it was cooking and help to lock in that barbecue flavour.
What started out as seemingly a crazy notion evolved into an internationally renowned method of grilling. Weber is now the lead brand of charcoal and gas grills and is an internationally respected authority on all things barbecue. George Stephen's "kettle barbecue" has rightfully earned its place as an instantly recognisable backyard barbecue icon. Thanks George!
About the Author
Weber's Way to Grill was penned by Jamie Purviance, one of America's top grilling experts and resident master griller at Weber. He is a graduate of Stanford University and the Culinary Institute of America. His successful career has taken him from writer in a string of culinary publications, author of numerous cookbooks, to his appearance on numerous television shows including The Oprah Winfrey Show and Good Morning America.
For an all round authority on grilling, comprehensive guidance, detailed recipes, helpful cooking tips, health and safety advice as well as grill maintenance recommendations, you really can do no better than Weber's Way to Grill.