Husqvarna 967623405 Automower 315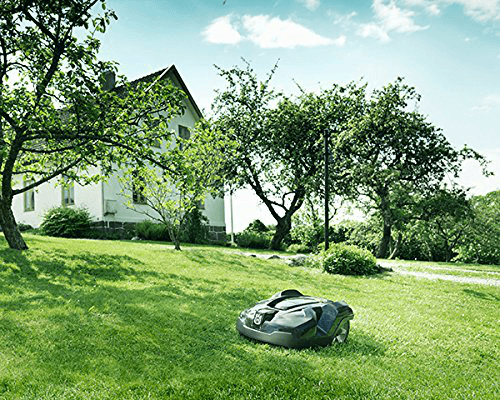 Husqvarna 967623405 Automower 315
So you're in the market for a new lawn mower.  So how would you like never to have to cut the grass again? How would you like your very own robot lawn mower?An intelligent mower that knows when you want the grass cut, how short to cut it, won't wander into the neighbour's garden, doesn't require a power lead stretching across the lawn and won't need topping up with petrol. Sounds too good to be true?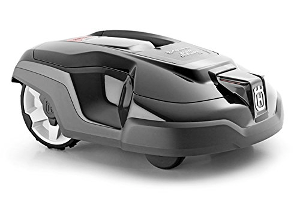 In recent years gardening manufacturers have developed a range of robotic lawnmowers that will mow your lawn for you. Amongst these models is The Husqvarna 967623405 Automower 315, a device that will cut lawns up to 16,000 sq ft (0.37 acre). All you have to do is choose the length to which you would like your lawn to be cut and then the Husqvarna 967623405 Automower 315 will carry out the task for you.
The typical mowing time is 70 minutes, whilst the typical charge time is an hour.
This clever mower really does do a professional job of cutting your lawn, whilst you can relax and enjoy the results.
The Husqvarna 315 is an advanced 4-wheeled robotic mower which is able to cover large, complex grass areas, and is able to handle slopes with an incline of 40%. The smart technology employed by the Husqvarna 315 adapts the amount of mowing to the lawn's growth rate. It can also enable spot mowing of a limited area of longer grass and is capable of guiding the mower through narrow passages. The Husqvarna Automower 315 has a large, user-friendly display that sports an intuitive menu system to allow personal settings for when you'd like the machine to mow. Set the co-ordinates, fix yourself a cool drink, and sit back and relax while your "robot lawn mower" takes care of the hard work for you. What could be simpler?
The Husqvarna 967623405 Automower 315 really would make an ideal gift for the gardener in your life. No more backache, no more putting off the inevitable because you just can't face cutting the lawn on a baking hot day! Whether you have rambling grounds, a large back garden or a compact patch of green to tend, invest in a Husqvarna 967623405 Automower 315 today and never have to cut the grass again!