Fairies and how to find them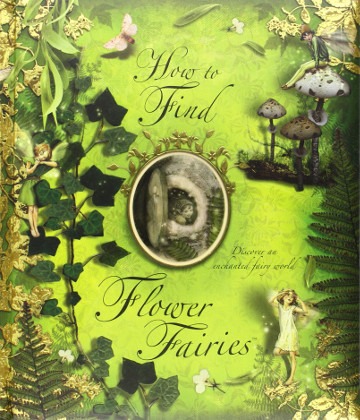 How To Find Flower Fairies by Cicely Mary Barker
From the author and illustrator that brought you the unforgettable, time-honoured Flower Fairy adventures, this vibrant pop-up book enables readers of all ages to discover the hidden homes and habitats of these amazing woodland creatures.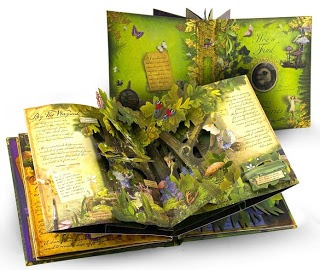 Throughout her life Cicely Mary Barker was dedicated to demonstrating the adventures of the flower fairies through her books, rhymes and illustrations. Now, with this breathtaking book that features five pop-up spreads you and your loved ones can explore three-dimensional images of the secret homes of the flower fairy folk.
All of Barker's illustrations that have been published within this vibrant pop-up book were influenced by nature.
She painted her relatives as well as children from the kindergarten class that her sister Dorothy ran. Above all else, Barker adamantly believed in representing "truth to nature" throughout all of her art. In fact, when talking about her artwork Barker once famously stated;
"let me say quite plainly, that I have drawn all the plants and flowers very carefully, from real ones; and everything that I have said about them is true as I could make it".
As a result, for each painting that Barker created she asked her real-life models to hold a flower, blossom or branch that was affiliated with the particular fairy in question. From the size and shape to texture and form of the plants in question, by drawing inspiration from real-life models Barker was able to remain botanically accurate with her depictions of each and every plant that she illustrated.
The mesmerising illustrations that are included within this meticulously crafted pop-up book demonstrate the broad range of Barker's artistic talent. Fairy enthusiasts who read this magical book can marvel at a mixture of Barker's best watercolour and pen-and ink works, in addition to her various works in oils, pastels as well as in black-and-white.
Full of fantastical images and magical surprises, this book is sure to entertain and enthral fairy fans from the age of 3 upwards!
(Image 2: http://goo.gl/3epcNl)