Garden Design Details by Arne Maynard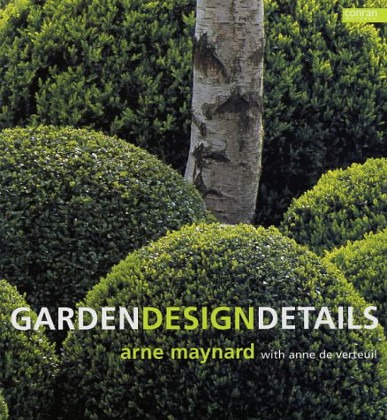 Garden Design Details by Arne Maynard
If you have been searching for inspiration on how to expand your garden then Arne Maynard's critically acclaimed Garden Design Details book can help. This practical guide to garden landscaping is split into four main chapters; Verticals, Horizontals, Punctuation and Casework. Consequently you can quickly access targeted advice on how to cultivate the living wall, patio or pond of your dreams.
Case Studies
Irrespective of the size of your garden or the scale of your design endeavours, Maynard's book discusses the main visual elements of a garden so that you can apply this advice to your own outdoor space. He also illustrates these various visual elements in context with the help of numerous case studies.
Packed with Design Advice
As well as offering specific advice on hedges, fences, trellis work, gates, level changes, feature plants, borders, edging, paths, terraces, lawns, wild flower plantings, mazes, lakes, ponds, water features, steeping stones, bridges planters, pots, urns, fountains, arches, statues and sculptures amongst other garden features, Maynard instructs readers on how to display these elements so that they best complement one another.
Award Winning Expert Advice
Given that Maynard won the Best Garden Award with Piet Oudolf for their collaborative Evolution garden at the 2000 Chelsea Flower Show, and that many of his gardens have appeared in several internationally renowned publications including the Sunday Telegraph and Garden Illustrated, his book enables you to benefit from this wealth of expertise.
Great for Beginners and Experts
With over 350 photographs from sample gardens and targeted design information for each category, Garden Design Details is the definitive guide for garden design; both for seasoned horticulturists and landscaping novices.