Patio Awning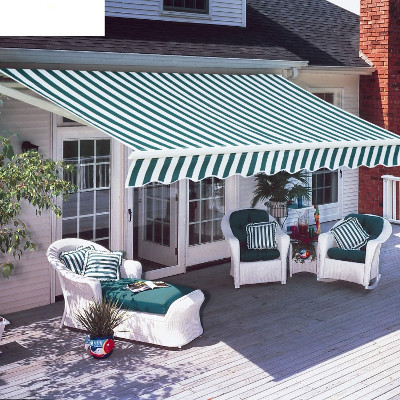 High-quality frame
100% Polyester Fabric
Manual Retractable
Easy to Assemble
UV Protection
Large Area of Coverage
More styles & Colors Available
Patio Awning
If you are looking for an easy way to enjoy your garden yet still have shelter from UV rays and inclement weather, then look no further than this manual Patio Awning. In a green and white bold stripe, this manual patio awning can be opened to your personal needs to provide shelter from the sun. Moreover, the nature of this garden gadget means that it can be rapidly assembled, disassembled and cleaned with minimal hassle.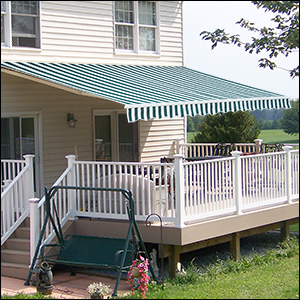 Each Patio Awning is large enough to cover a generous area of your patio or garden so that you can happily sit in the shade whilst enjoying the fruits of your labors in the garden. The awning covers are manufactured from polyester and the awning arms are crafted from aluminium so that their arm angle can be adjusted to suit your needs.
The structural integrity of each patio awning means that it is extremely durable and waterproof. It is also rot-proof, PU and UV stabilised for long lasting dependability. You will also find these attractive awnings in a range of other colors and styles to suit you and your garden or patio.
Whatever the weather brings, this awning has got you covered!