Andrew James Tiller / Cultivator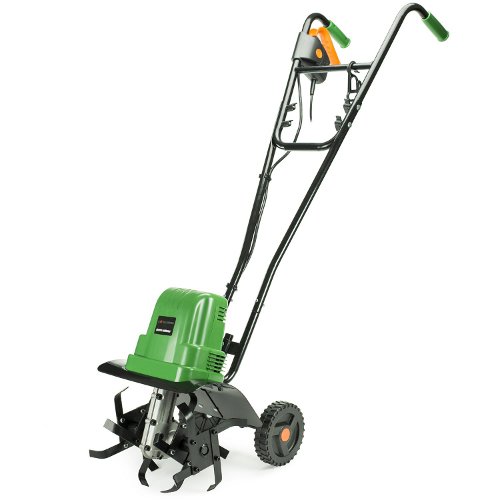 Andrew James Tiller / Cultivator
Goodbye back-breaking labour and hello comfortable gardening! The Andrew James Electric Cultivator enables you to break up soil and level areas of your garden. This versatile garden gadget weighs less than 8kg so you can carry it across your garden with ease, whilst its two well distanced hand grips facilitate precise handling and comfort whilst tilling.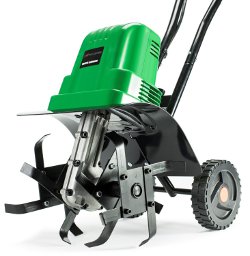 The Andrew James Electric Cultivator is powered by a 1000W electric motor, with automatic motor overload protection, and consists of four tempered steel blades that provide a working depth of up to 22cm and a working path width of 30cm.
Moreover, when you are finished tilling your garden, this lightweight garden gadget has a fold-away handle for easy, compact storage. As a result the Andrew James Electric Cultivator/Tiller enables you to efficiently break up soil without breaking your back!