Lawn Mower Robot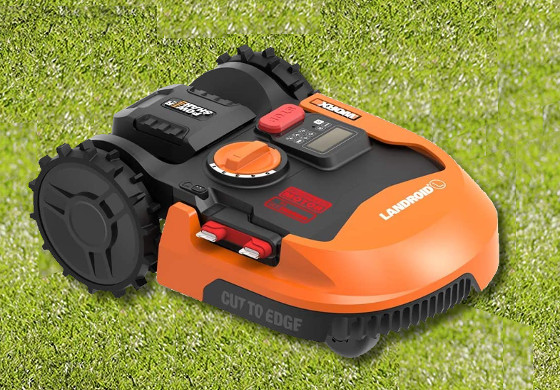 WORX Landroid
4 Configurations Available
Size: 24.8″ x 17.52″ x 8.86″
Cuts up to 1/2 Acre
Cutting Disc: 9″
Wifi & App Control
Rain Sensor
Robot Lawn Mower
If you want to take your lawn mower to the next generation and take the strain out of your garden maintenance, have a look at the Landroid. This is an exceptional garden gadget that is sure to give you your weekends back.
Cuts Grass Automatically
This lawn mower robot is totally autonomous, fully configurable, it is agile and efficient. You can sit back and relax while your lawn mower robot takes care of the grass cutting for you. What's more, you will be delighted with the manicure look on your newly mown lawn. Finally, you can have the best lawn ever, without even lifting a finger!
No Clippings to Empty
As the lawn mower robot cuts your lawn, the fine clippings are evenly dispersed to provide organic nutrition for your lawn. The WORX Landroid is agile and versatile. It will expertly find its way around your garden, encountering narrow passages and wide expanses with equal ease. Moreover, it is able to tackle slopes with an incline upto 35% as well as cruising on the flat.
Operates Quietly
One delightful aspect of the Landroid lawn mower robot is that it operates so quietly. Far from waking you up, you can sleep in the knowledge you will get up to view a freshly mown lawn that is expertly clipped! The 9 inch offset blade will ensure that your Landroid lawn mower robot will mow close to the edge.
Automatic Recharge
When it comes to recharging, your lawn mower robot will happily take care of that too. Once the robot detects that its battery is in need of charging, the Landroid will return to its charging station and activate a recharge.
Versatile Universal Power Supply
Another impressive feature of the Landroid lawn mower robot is that you can share the power supply with other power tools. Simply open the mower, remove the battery back and slot it into compatible power tools and away you go! Along with the convenience, this is also going to save you cash.
APP Control
Download the WORX Landroid lawn mower robot app and you will have control of your lawn mower at your finger tips. This will enable you control a number of aspects of your lawn mower from specifying your lawn size to control automated and manual schedules.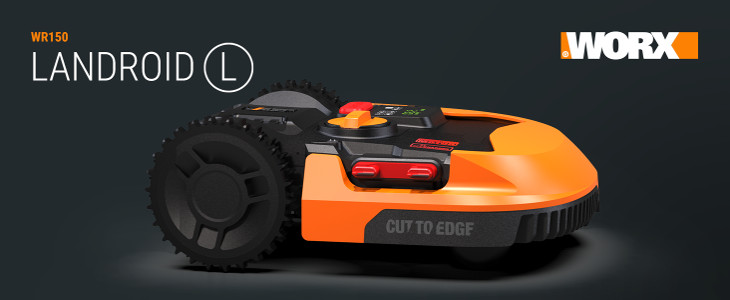 Your lawn mower robot is fully configurable to your needs thanks to five unique options:
Anti Collision System (ACS) | Voice Control | Radio Link | Landroid Location | Specifying Limitations.
Anti Collision System
The Anti-Collision System enables the Landroid to detect obstacles and steer around them. Your lawn mower robot achieves this by sensing obstacles that are 5″ high and 8″ in front.
Find My Landroid
Thanks to GPS, your Landroid incorporates an anti-theft device that uses cellular data to track and lock down your Landroid if it is removed from your designated mowing area.
Off Limits Digital Fence
The Off Limits Digital Fencing elimates the need for a boundary wire around certain obstacles or area that you specifically want your lawn mower robot to avoid.
Radio Link
Your lawn mower robot carries a WiFi extender that helps your router to reach further into your yard. This ensure your Landroid always remains connected.