Hand Cultivator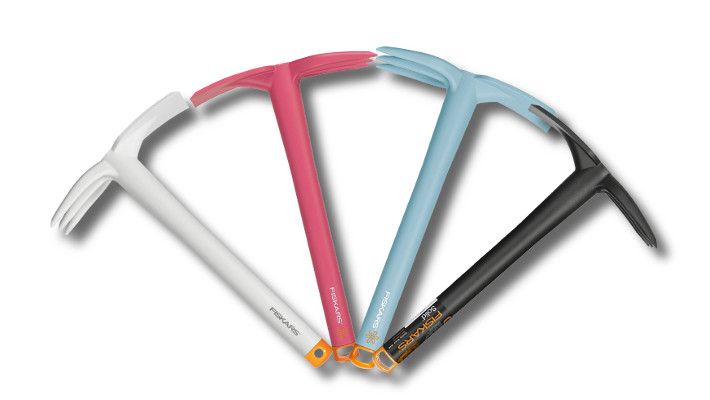 Fiskars Solid Planters Hoe
Aerates & Loosens Soil
Three Point Tine
Great for flower boxes, tubs, beds
Choice of Colors
Black, Blue, Pink, White
Hanging Loop
Fiskars Hand Cultivator
Hi ho, hi ho, it's off to work we go!
This brilliant little combination hoe comes from Fiskars. The total length is 12 inches (32 cm). It is an ideal little gadget for aerating and loosening the soil in those fiddly places such as flower boxes. It is also great for use on tubs, small flower beds and all sorts of areas where you need a hand held precision tool.
It is a sturdy tool with a handle fashioned from glass fibre reinforced with a synthetic material for durability. It also has the handy added benefit of a well positioned hanging loop when you are done for the day and like to hang up your tools.
The right garden gadget for the job can make life so much easier. This marvellouse Fiskars hoe will provide you with maximum tillage thanks to three pointed tines and a cut surface.
This well made, durable hand held cultivator should be an invaluable asset around the garden for quite a long time. It is brilliant for getting into those fiddly places and is light to carry at a modest 168g.
This ideal, handy gadget from the reliable Fiskars is sure to become a favourite tool around your garden. It would also make an ideal present for the keen gardener in your life!