Portable Firepit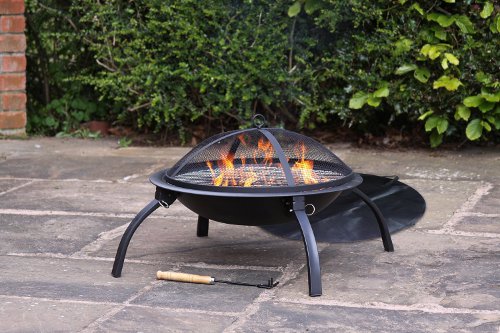 portable firepit
Whether you are camping on holiday, hosting a family barbecue or simply relaxing in your garden in the evening, this Portable Firepit can provide you, your friends and family with a portable heating and cooking source.
Compact and portable this barbecue comes with foldable legs and a carry bag. The fire bowl itself has a durable enamel coating that can withstand high temperatures and comes equipped with a spark guard and barbecue grill for fast, easy and safe cooking.
All in all this versatile garden gadget is a worthwhile addition to any barbecue or gardening enthusiast's collection as it will provide you with a long-lasting heating and cooking source which you can use whilst hosting a variety of outdoor events.