How To Water Plants While Away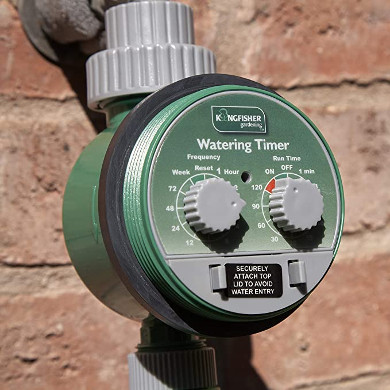 King Fisher Electronic Water Timer
The Kingfisher Electronic Water Timer offers a simple yet highly effective solution to your dilemma of how to water plants while away. This dependable garden gadget can be programmed to run up to 24 cycles per day.
All you have to do is insert two AAA batteries within the water timer, connect your hose pipe to the bottom of the water timer, place it amongst your chosen flowerbeds or plant pots, select how often and the duration for which you want the water to be released and the Kingfisher Electronic Watering Timer will carry out the task for you!
This garden gadget is compatible with most watering products and can successfully maintain the condition of your garden whilst you are away.