Snowy Owl Light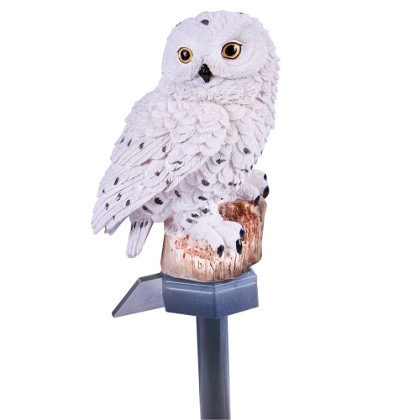 Snowy Owl Solar LED Lawn & Garden Light
Have a hoot with this Solar-Powered light-up Owl This hand painted solar powered light is the spitting image of a snowy owl. It will guard your flowers all day, then provide a soft glow at night for up to 8 hours.
This nocturnal garden gadget contains a daylight sensor which automatically switches on in the evening and turns off during the day. Easy to assemble , this garden gadget does not require any wiring or cables and is completely weatherproof.
Simply place your owl amongst your garden features or on your garden terrace and its in-built solar cell will charge during the day so that it is ready to come to life at night.