Weber one-touch original 1341504 barbecue 57cm Black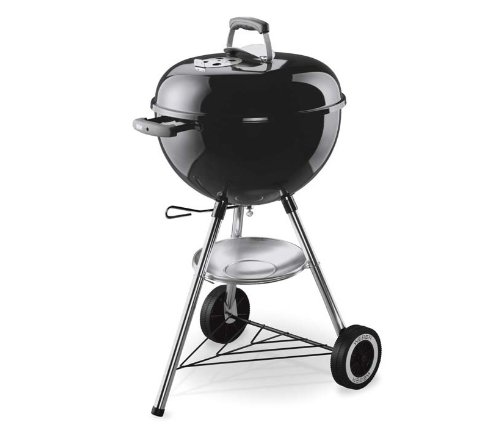 Weber one-touch original 1341504 barbecue 57cm Black
If you often find that your existing grill struggles to cope with consumer demand at large family BBQs then you need a Weber One Touch Original Grill in your life! Measuring 63cm by 63cm by 39cm, the larger surface of this Weber One Touch Original Grill provides plenty of cooking space for preparing a wide variety of different BBQ foods at the same time.
Whether you are entertaining a family of four who all want a different dish, or whether you are hosting a friends and family BBQ with over 30 attendees, you can depend upon your Weber One Touch Original Grill to rise to the challenge and prepare a large number of delicious dishes at the same time.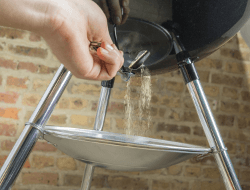 Due to its enamelled steel structure and the inclusion of Weber's patented dampener system, which enables you to control the interior cooking temperature of your kettle grill without lifting the lid, you can remain confident that each and every hot dog, burger and steak placed on this kettle grill will be cooked to your liking.
Moreover, when the last burger has been served and all your guests have left, rather than spending the rest of your evening scrubbing your new grill clean Weber's One Touch cleaning system will effortlessly sweep away all ash into the removable, rust-resistant aluminium ash catcher. Bliss!