Weber 741001 original kettle 22 inch charcoal grill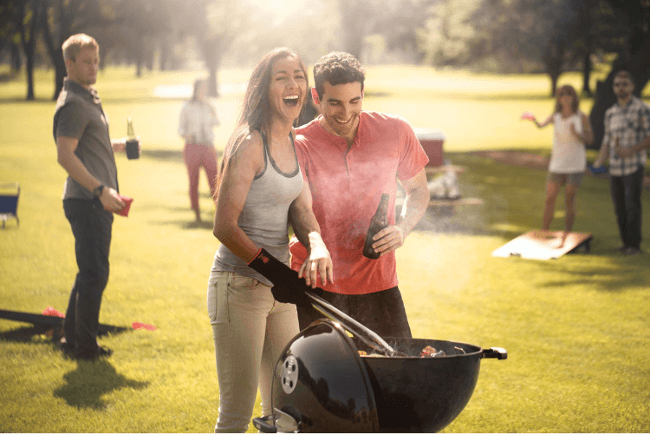 Steel
Porcelain-enamelled bowl and lid
Color: black More…
Weber Kettle Charcoal Grill
Love barbecues but hate having to scrub and scrap them clean afterwards? Then you'll love the One-Touch cleaning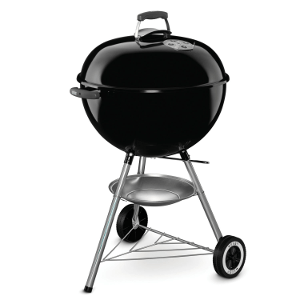 system of the Weber Charcoal 22 1/2 Inch Grill! Rather than spend hours hunched over your grill with a scouring pad, this innovative three-pronged cleaning system will simply sweep ash from your kettle grill directly into the removable, rust-resistant aluminium ash catcher so that your BBQ will be sparkling clean and ready for your next party.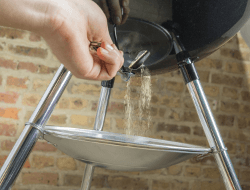 Boasting a 22 1/2 inch diameter plated-steel cooking grate, this kettle grill facilitates up to 363 inches of total cooking space; perfect for reducing the waiting line for burgers and ribs when your friends and family are visiting! This Weber Charcoal 22 1/2 Inch Grill also carries a 10 year limited warranty and has been fitted with a porcelain enamelled bowl and lid with reinforced-glass nylon handles so you can rest assured that it will continue to chargrill your favourite foods for many years to come.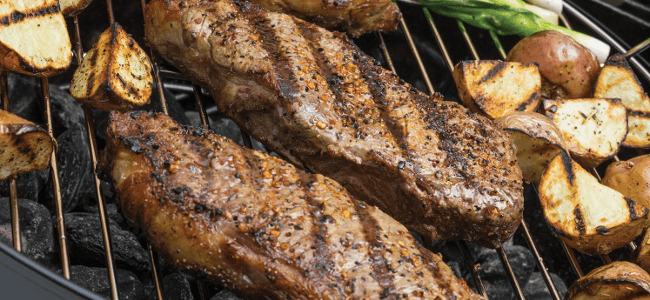 Measuring 22 1/2 inches by 25 inches wide and 38 1/2 inches in height, this Weber Charcoal 22 1/2 Inch Grill has been fitted with a hinged stainless steel cooking grate so that you can easily add more charcoal whilst grilling. The grilling surface is positioned 5 inches above the grates thus leaving plenty of room for your preferred charcoal. This kettle grill has also been fitted with Weber's patented dampener system which enables you to control the temperature within your kettle grill without removing the lid.
All in all, the Weber 22 1/2 Inch Charcoal Grill is the ideal garden gadget for keen cooks because it offers the best of both worlds; preparing all of your favourite BBQ foods cooked to perfection but without the hassle of hours spent cleaning up afterwards!
Checkout our review of the Weber one-touch original 1341504 for the UK!