Weber Chimney Starter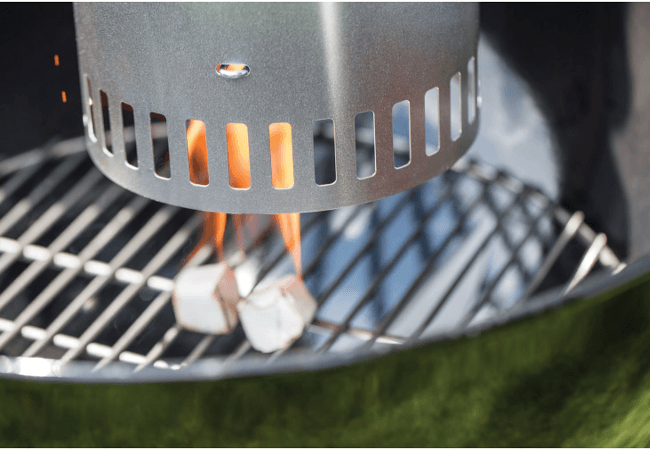 Weber Chimney Starter
Ever found yourself in the tricky situation where your guests are ready and waiting but your grill is stone cold and just won't light? Rather than having to fend off a mob of hungry relatives with some BBQ tongs, why save yourself some hassle and instead invest in a Weber Chimney Starter? This highly efficient grilling aid will have your briquettes piping hot and ready to go in less than 15 minutes!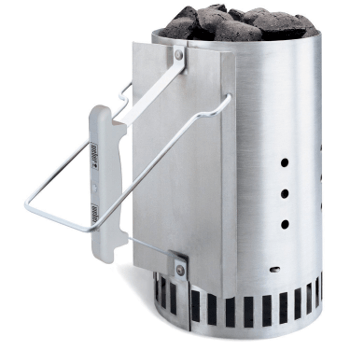 Forget lighter fluid and fire starters, with a Weber Chimney Starter all you need is two sheets of newspaper and a few minutes of your time to quickly and evenly light a large amount of charcoal.
Simply fill this extra large 7.5 inch by 7.5 inch by 12 inch aluminized steel canister with your preferred coals, crumple up your newspaper and light it with a match. All that's left to do is set your Weber Chimney Starter over the flame and in less than 15 minutes you will be rewarded with red hot coals.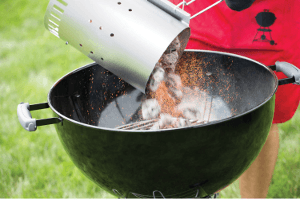 One of the main benefits of the Weber Chimney Starter compared to other models is its innovative conical wire grid which will hold up your charcoal and which removes the need for costly, and often hazardous, lighter fluid.
Rather than the conventional metal plate found in non-branded chimney starters, Weber's use of a conical wire grid means that all of the flames generated from your crumpled up newspaper will be able to reach your charcoals; thereby enabling all of your briquettes to light rapidly and evenly.
What's more, thanks to the stay-cool thermoplastic handle and aluminized finish of this Weber Chimney Starter you need not worry about burning your hands or rust accumulation over time. This particular Weber Chimney Starter can even hold enough briquettes to serve a 22 1/2 inch kettle grill; perfect if you need to quickly rustle up some additional burgers and ribs whilst entertaining your family and friends!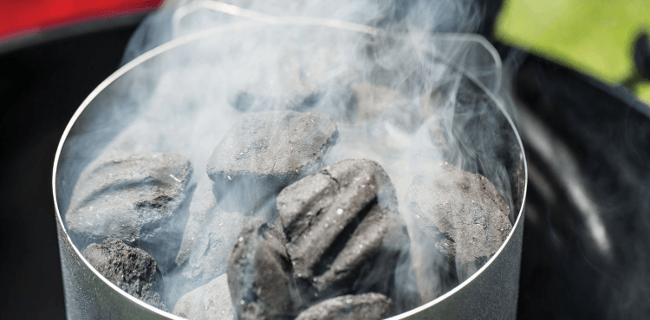 Check out our BBQ Section for more great barbecuing ideas!