Chiminea
Chimineas have been used in Mexico for hundreds of years to provide families with a source of heating as well as a way to cook and bake. There are a variety of chimineas available in a variety of materials including ceramic, cast iron and aluminium.
They are an excellent way to heat a patio or outdoor space and at the same time provide a great alternative to the standard barbecue. Traditionally chimineas are front-loading, have a vertical smoke vent or chimney and have a spherical shaped body. Check out the selection we have below to suit the right chiminea to your needs.
Outdoor Wood Burning Steel Chiminea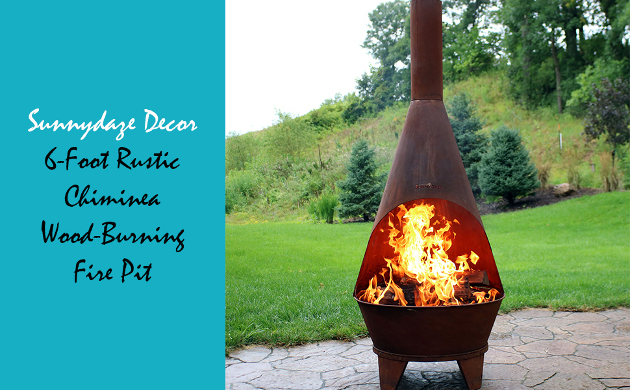 Alloy Steel
Painted Finish
Dimensions: 19″ L x 19″ W x 56″ H
Ideal for Patio
Heavy Duty Construction
Rain Cap More…
Outdoor Wood Burning Steel Chiminea
Add an outdoor chiminea to your patio and put those other firepits in the shade. This wood-burning fire pit conveniently features an opening that provdes and easy access to the fire. You can keep that fire burning throughout your patio party and keep everybody warm long into the night.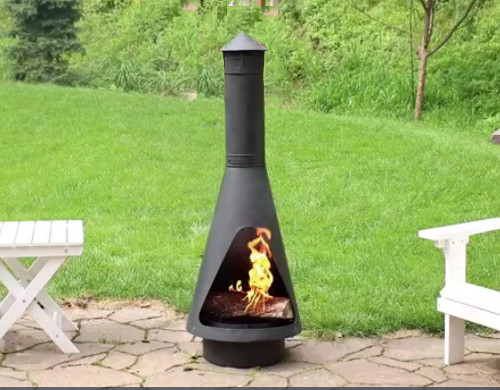 Click Image to View Demo
What do you get?
From top to bottom this is an easy to assemble, practical chiminea that will provide many hours of service. A rain cap ensures rain water is kept out of the long flue that helps guide smoke and ash upwards. The body of your chiminea is constructed of durable steel with a high temperature black painted finish. With a large aperture to give great access to the fire pit in the belly of the beast, your chiminea gives great heat. Included you will find a handy poker so that you are ready to keep that fire stoked at a safe distance. Within the chiminea sits a 13.75″ nesting ring on which sits a 13″ log grate to hold your fuel.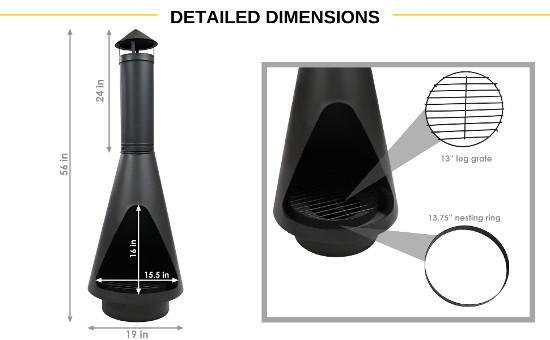 Tall Modern Tofua Chiminea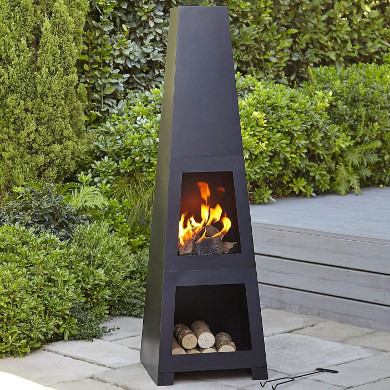 Alloy Steel
Laser Cut Design
Easy to Assemble
For Garden, Patio
Grate Tray included
Hand Tool Included
45.5cm L x 45.5cm W x 150cm H
Fuel Type: Wood More…
Tall Modern Tofua Chiminea
This stylish, sleek, modern design chiminera is going to look simply sensational in your garden. Placed on your patio, it will bring a touch of style to your soiree even when the temperature drops. Throw another log on the fire and you can linger as long as the logs hold out.
We think you will be delighted with this tall, modern tofua chiminea. With its brilliant combination of stylish looks and amazing heat, you'll never want to sit indoors again!
59-Inch Steel Wood Burning Chiminea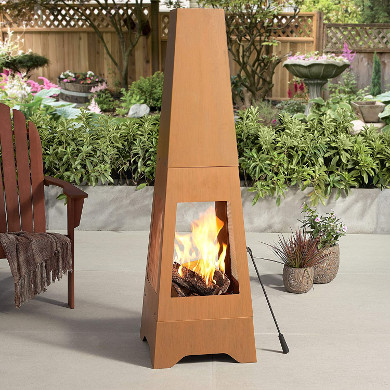 Steel Chiminera
Color: Natural Birch
Fuel: Wood
Internal Fire Grate
Ideal for Garden or Patio More…
59-Inch Steel Wood Burning Chiminea
Take your outdoor entertaining experience to a new level with this modern, stylish, 58 inch Steel Wood Burning Chiminea. Constructed from durable steel, is has been finished in a natural birch color that makes it pleasing on the eye and a natural backdrop for a fire.
Within the tall, sleek steel construction sits an interal fire grate. This uniquely stylish chiminea will truly add a magical atmosphere to your next soiree. As dusk falls, simply cosy up around the chiminea, throw some more logs on the fire and you can stay a while longer. This attractive chiminea looks sensational day or night, whether it is burning logs or just sitting attratively on your patio.