Bug Killer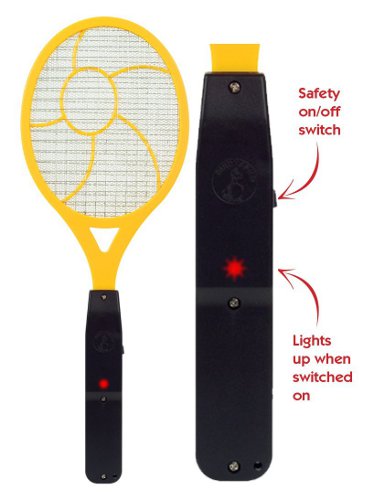 Effective Electronic Bug Killer
Something that doesn't require unpleasant sprays or chasing around with a rolled up newspaper?
Exterminate pesky indoor and outdoor pests with the Buzz Bug Bat bug killer! To activate the Bug Bat simply insert two AA batteries and push the button on the handle. Once you have done so, a red light will illuminate to show that the grid is active.
All you have to do now is keep the button pressed down whilst you swat at bugs and insects. This process will release a small electrical charge across the grid that will eradicate any bugs, insects or pests that come within its path. (Warning: although it may be tempting, the Bug Bat will only eliminate insects and bugs. Its deterrent effects on humans have been tested but cannot be endorsed…).