Chapelwood Bird Feeder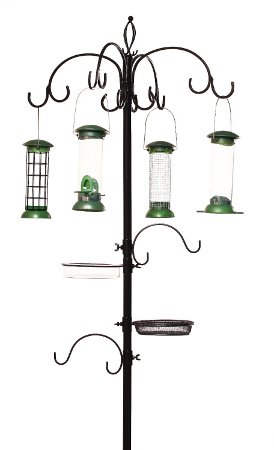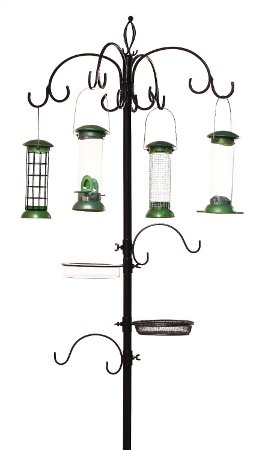 Chapelwood Complete Dining Station with Feeders
All other bird feeders cower in fear at the sight of this Complete Dining Station! Not only does this station encompass everything you may need in order to feed the birds in your local neighbourhood but it also serves as a majestic centrepiece for your garden.
Constructed out of high quality steel, the main pole of the Chapelwood Complete Dining Station is 2.5m tall before planting and supports a four way head, water dish, mesh tray and two feeding hooks.
This particular Station also provides you with four Click Top Feeders; Peanut, Seed, Niger Seed and Suet Ball. All of these features are removable and interchangeable with other Chapelwood hanging feeders, additional feeding hooks and squirrel domes; leaving you free to construct your dream bird feeding station!