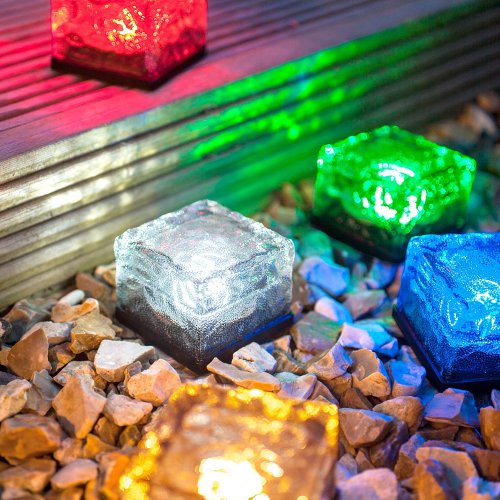 Light up your Garden Path.
Shine a light on your garden pathways and flowerbeds with a set of Lights4Fun Garden Glass Path Lights. Each set provides you with four solar powered garden path lights each of which contains a singular LED inside its glass cube. Simply place these 7cm by 7cm by 4.5cm lights throughout your garden during the day so that they can recharge and then benefit from up to eight hours of their automatically illuminating white, blue, green, red or golden glow during the night.
What's more, these Lights4Fun garden path lights are extremely durable and can be left outside throughout the year. Irrespective of rain, wind, frost or heavy snow, these lights are crafted from robust glass, have a fully sealed base and are weighted so that they can withstand any weather conditions and shine on through any season.



Also Available from Amazon Canada
---