Gardman Heavy Duty Bird Feeder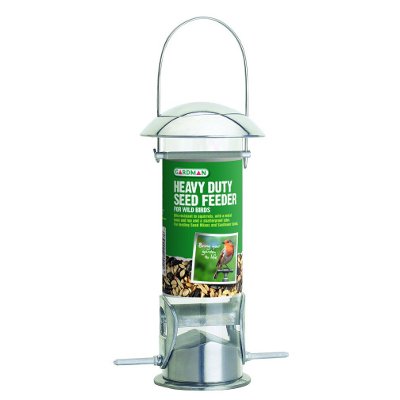 Gardman Heavy Duty Bird Feeder
Forget flying south for the winter, birds will be flocking to your garden in swarms to catch a glimpse of your Gardman Heavy Duty Seed Feeder!
This heavy duty bird feeder features a removable top and base so that it can be easily assembled and dissembled for cleaning and refilling purposes.
Standing at approximately 33cm high, this feeder can hold approximately 600g of seed mix and an Allen key is provided with every unit that you purchase.
This durable all metal bird seed feeder is made out of polished, lightweight die-cast aluminium; making it resistant to even the most determined of squirrels.