Propagation Unit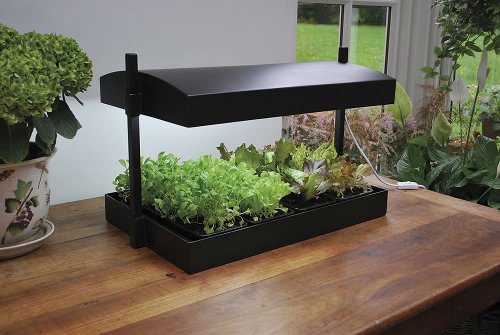 Light Propagation Unit
Let there be light!
This Growing Light is an innovative indoor garden gadget that will provide your herbs and plants with consistent lighting and temperature conditions regardless of the weather outside. Each set contains four high quality growing trays with two tier drainage cells so that you can cultivate a wide variety of plants from inside the comfort of your home.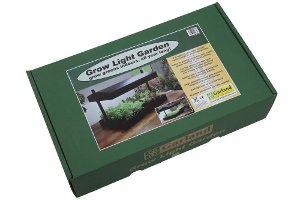 The Grow Light Garden is compact and easy to assemble; measuring at 47cm high, 62cm long and 40cm wide. Utilising two 24W T5 fluorescent bulbs that are fitted within the black finish canopy, this garden gadget will provide your plants with full spectrum lighting for up to 10,000 hours.
Moreover, the Grow Light Garden has been designed to accommodate for the growth of your plants. In fact, the height of the canopy can be adjusted to grant you a maximum clearance height of 38cm from the bottom of the base tray.
For propagation, to get your seedlings off to an early start or grow your favourite plants all year round, a grow light garden will make the job easier.
With the Grow Light Garden, the sky's the limit!