Kitchen Garden Herb Kit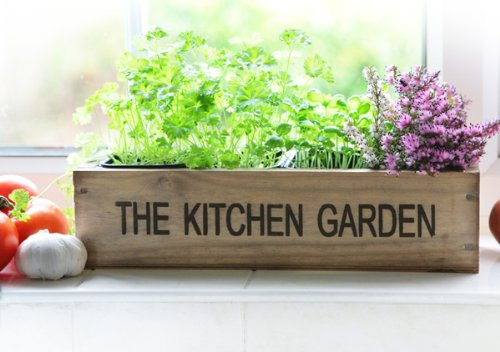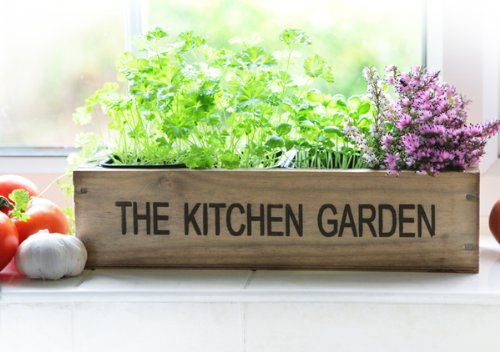 Kitchen Garden Herb Kit
Grow your very own indoor kitchen garden?
From rosemary to coriander, the Kitchen Garden herb planter enables you to grow all of your favourite herbs from your windowsill! This rustic style wooden trough planter measures 9.5cm high, 34cm long and 9cm wide.
As a result it can be placed anywhere around your home for easy access to a variety of herbs providing you with your very own indoor garden.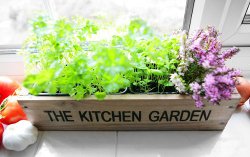 Each Kitchen Gardener set includes a wooden trough with carved inscription, one packet of basil seeds, one packet of chive seeds, one packet of parsley seeds and a bag of compost; thereby equipping you with everything you need to start growing your own selection of herbs.