Taylor's Ceramic Windowsill Herb Kit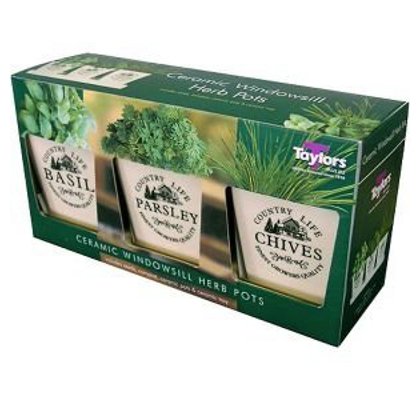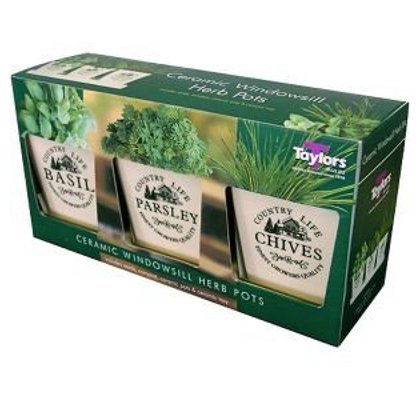 Taylor's Ceramic Windowsill Herb Kit
Since 1919 Taylor's have supplied gardening enthusiasts with quality seeds and bulbs. As a result you can rest assured that the herbs grown in your Taylor's Ceramic Windowsill Herb Kit will carry on this legacy.
Even the ceramic plant pots and tray that are included in the set exude elegance and quality; making them both a valuable indoor garden gadget and a welcome centrepiece in any kitchen.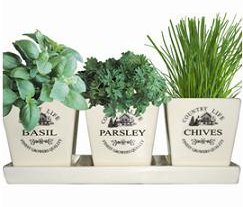 The ceramic plant pots and tray measure 24cm long, 8cm high and 8cm wide. As well as this compact growing apparatus the kit also equips you with a packet of basil seeds, a packet of parsley seeds, a packet of chive seeds and three bags of compost.
Simply plant your seeds, place the tray on your windowsill and in no time you'll have thriving kitchen herbs to complement all of your culinary creations!