Motion Activated Security Light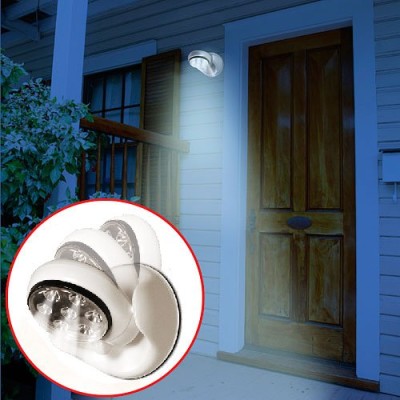 Motion Activated Security Light
Illuminate your patio and porch with a Motion Activated Security Light!
Utilising state of the art motion detection technology, this security light will notice anything that passes within a 10 foot radius of its sensors and respond with a beam of white light. As a result, this gardening gadget is highly useful for casting light on patches of darkness near your front door, back door or shed.
The Artis security light will continue to cast out a powerful beam of light as long as the sensor can detect motion within its 10 foot radius, and will then turn off automatically 30 seconds after all motion ceases. It is also fitted with a daylight sensor so it will only operate in the dark when needed.
One of the main benefits of the Artis security light is its simplicity. There is no need for wiring as it runs on four AA batteries and it comes complete with a mounting bracket and fixings for easy assembly. Once in position, the seven LEDs used by the Artis security light have a life span of approximately 100,000 hours; thus saving you the hassle of continuously changing light bulbs in the dark!