Arctic Polar Extra Warm Work Gloves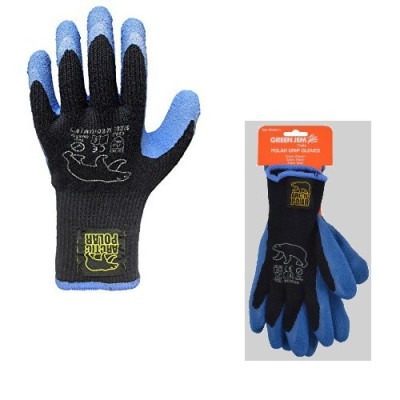 Arctic Polar Extra Warm Work Gloves
Work gloves that really work
Just because the wildlife is hibernating for the winter doesn't mean that you have to! Get yourself some Winter Work Gloves and the fun doesn't have to stop.

With a set of Arctic Polar Extra Warm Extra Grip Winter Working Gloves you can continue to maintain your garden throughout the cold winter months without suffering from freezing fingers.
These seamless knitted gloves are made from 100% acrylic to provide additional warmth whilst you work. Moreover, the comprehensive latex coating of these gloves prevents the loss of heat as well as ensuring that you can retain a firm grip on your gardening tools.
This combination of heat insulation and firm grip means that you can continue to enjoy your gardening activities irrespective of the weather conditions.