Fairy Home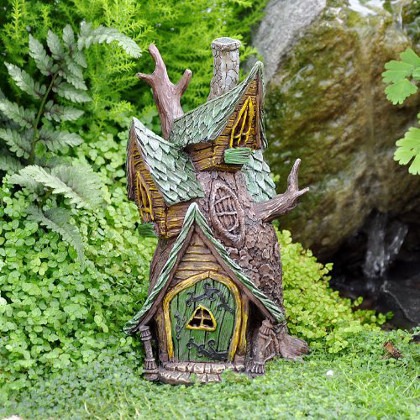 Fairy Home Tree House
Are the fairies in your garden looking for an upgrade on their property? Something compact and bijou but still retaining character? We at Garden Gadget Zone have got just the place to keep the fairy folk happy.
This miniature Fairy Tree House is extremely detailed and stylish and would be a welcome feature in any Fairy Garden or even in a corner of your house.
This beautiful elfin abode measures 19cm high, 11cm wide and 12cm deep. All manner of fantastical fairy families and their fellow woodland creatures can make themselves at home inside. Simply place this Tree House Fairy Home in amongst your flowerbeds and all manner of magical creatures will be sure to frolic to your garden throughout the seasons.