Forest Fairy Sculpture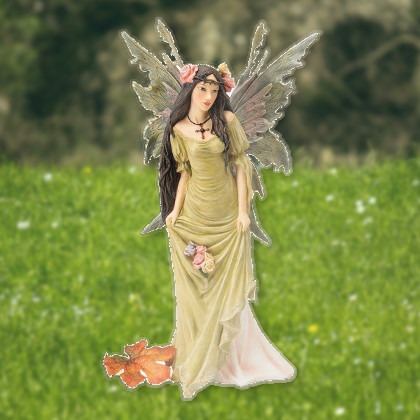 Forest Fairies Moss Fairy Sculpture
Welcome all manner of fantastical woodland creatures to your garden with a Forest Fairies Moss Fairy Sculpture! Cast in high quality designer resin and hand painted by mystical aficionados Design Toscano, this exclusive garden gadget sculpture can be placed in amongst your flowerbeds and plant pots or at the foot of large trees and bushes.
This elegant forest fairy measures 6.5 inches wide, 12.5 inches high and 4.5 inches deep so it will accompany both modest and extensive fairy gardens.
Regardless of whether you have constructed your own fairy garden or if you are just beginning to discover the wonders of mystical garden gadgets, you can add a touch of magic to your garden today with this beautiful forest fairy sculpture.