Moss Edged Bird Home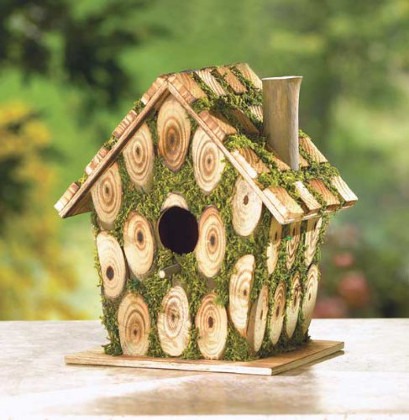 Moss Edged Bird Home
Reward your neighbourhood wildlife with a luxury holiday destination! This meticulously crafted, weatherproof Moss Edged Bird Home will serve as a picturesque getaway lodge for discerning birds.
Measuring 7.5 inches wide, 5.375 inches deep and 8 inches high, this spacious birdhouse will accommodate for a broad variety of birds. What's more, this Moss Edged Home for Birds is easy to assemble and can be effortlessly attached to trees, posts or any feeding stations that may already be installed within your garden.
Therefore, whether your garden is graced with robins and woodpeckers, sparrows, blackbirds or thrushes, this wooden birdhouse with vibrant faux-moss decoration is a must-have addition for any nature-lover's garden or garden gadget enthusiast.