Fairy Garden Woodland Fairy Queen Throne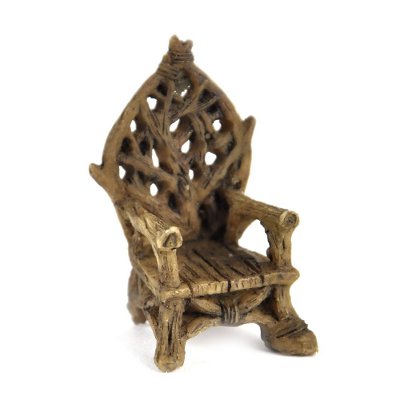 Fairy Garden Woodland Fairy Queen Throne
If you have your very own Fairy Garden the chances are that you are going to get a visit from the Fairy Queen. If you haven't already! Prepare your garden for a visit from elfin royalty with the addition of a Fiddlehead Woodland Fairy Throne.
This 5.5cm by 3cm by 4cm hand-crafted garden ornament is the ideal size and design for any members of the fairy or pixie nobility.
Simply place this intricately designed throne in the middle of your Fairy Garden, at the foot of a tree or amongst your flowerbeds to imbue your garden with the enchanting and fantastical ambience a Fairy Queen expects. Who knows, if she likes it enough she may move in permanently!