Flower Fairies Family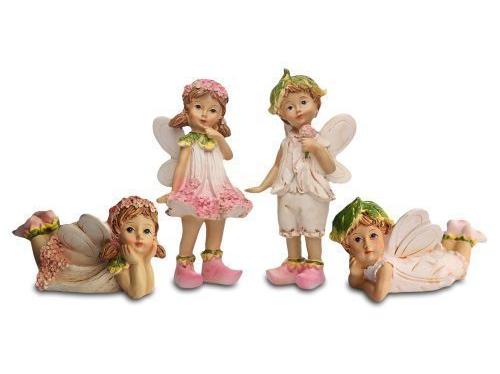 Flower Fairies Family
Watch out there are Flower Fairies about!
These Flower Fairies have to be the cutest little fairy folk ever! So adoreable, two girls and two boys, they would make a delightful addtion to any fairy garden but equally would not look out of place on a window ledge in amongst the plant pots or on your best polished sideboard!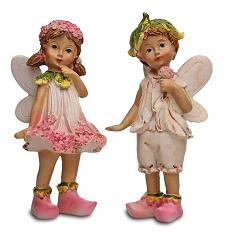 But we in the Gardengadgetzone Fairy Garden think the most idyllic setting for these wee folk is in amongst the flowers in your very own Fairy Garden. The two standing fairy ornaments measure 5cm and 12cm high whilst the two more casual, lying down fairies measure 9cm long, 5cm wide and 5cm high.
Irrespective of whether they are reclining on the ground or standing to attention ready to fly all of these fairy ornaments are crafted from high quality coloured resin and are both frost and weather resistant.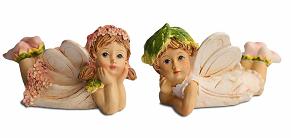 As a result, you can place these frolicking fairies amongst your plant pots, within your flowerbeds or poised underneath your trees and they will remain vibrantly coloured and characteristically mischievous throughout the year.