Flower Fairy To Enchant Your Garden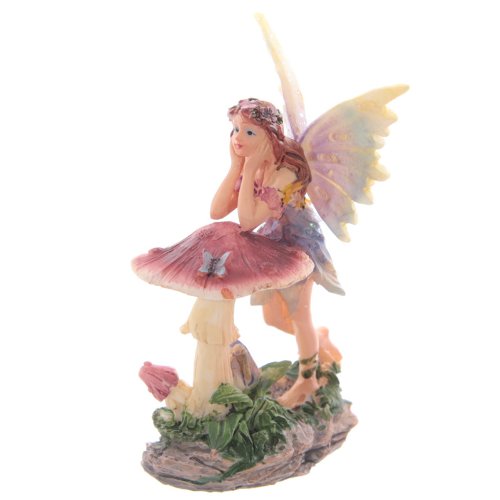 Flower Fairy To Enchant Your Garden
This delightful Flower Fairy would bring a magical air to any Fairy Garden. But we will let you in on her secret…she also has three sisters! So you have Four delightful flower Fairies from which to choose. Each Fairy favours a differnt colour and a different setting, but they all capture the aura that a Flower Fairy brings to your Garden.
Perfectly poised against a toadstool, any one of these intricately crafted garden ornaments is a must have addition to any fantastical fairy collection.
Crafted from high quality all-weather resin, each fairy figurine measures 11cm high, 6cm wide and 7cm deep. Whether you purchase one Flower Fairy or many, this vibrantly coloured mythical ornament will bring enchantment to any garden.