Garden Track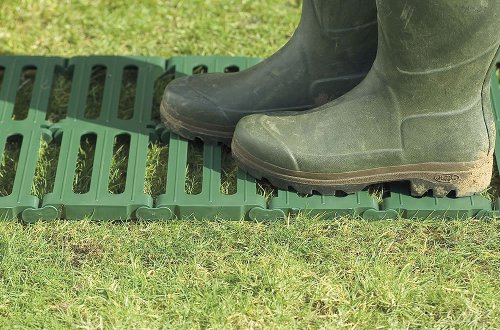 Recycled Polypropyllene
Nylon Link Clips
119.3″ (303cm) L x 15.4″ (30cm) W x 0.8″ (2cm) H
Self Assembly
Color: Greem More…
Instant Garden Path
Take one box of Garland Track, add Garden for Instant Garden Path.
Is your wheelbarrow ploughing up the lawn? The rain has made the ground so soggy venturing into the vegetable patch is like a trip on a mud slide? Well help is at hand. If you have an area of the garden that needs an instant garden path then we think you'll be over the rainbow when you see the nifty gadget the people at Garland have devised.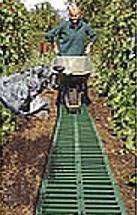 Whether you need a heart, courage or simply safe passage for your wheelbarrow across rough surfaces, the Garland Garden Track will ensure you don't stray from the path! This garden track panel is constructed from recycled polypropylene with nylon link clips and will provide you with a sturdy path across muddy or uneven garden surfaces.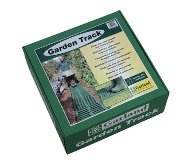 Each assembled track panel set measures at 303cm long, 2cm high and 39cm wide; making it an ideal passageway for wheelbarrows, wellington boots and even the occasional ruby slipper. Just make sure you don't stray into the poppy fields. And your little dog too!