Sparkle Fairy Doors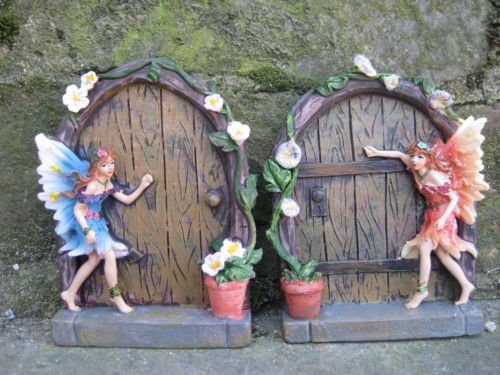 Sparkle Fairy Doors to Enchant your Garden
If you know the secret knock these sparkle fairies may just open the doors to a magical world beyond. These beautifully crafted ornaments would make a delightful addition to any Fairy Garden.
You will be the envy of Fairy Garden Folk every with a set of these Sparkle Fairy Doors by Funky Gadget Store! Measuring 11cm high by 7cm wide, each of these two freestanding fairy doors is stylishly painted in meticulous detail.
Place them next to one another at the foot of a tree or imaginitavely around the garden to show how the wee folk come and go. Beautifully detailed, this pair of Sparkle Fairy Doors would make a fascinating gift for anyone who loves fairies.