Automatic Watering System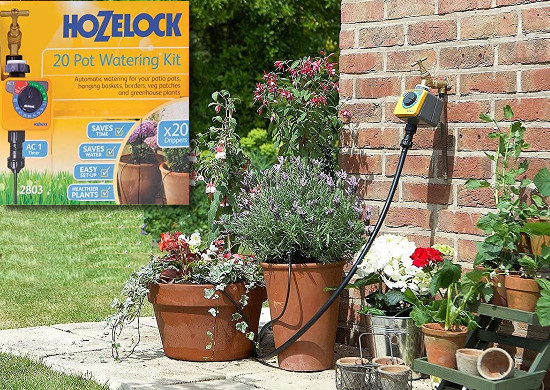 Automatic Watering System
Watering plants the Easy Way
So you have to water the plants. Again. What you really need is a way of getting the job done by someone else. Someone reliable, waters them at a time to suit you, doesnt charge a fortune and doesn't asnwer back.
What you need is the Hozelock Automatic Watering System that leaves you free to do all those other things you would rather be doing. That's what gadgets are for!
The Hozelock Automatic Watering System will easily take care of watering your patio pots, hanging baskets, borders, vegetable patches and greenhouse plants. This 20 Pot Watering Kit includes an AC1 Timer which has 13 Pre-set Programs to Supply Water up to four times a day
As soon as you have attached the battery powered system to your outside tap, you can programme the Hozelock Automatic Watering System to water your plants when you are away.This gadget is ideal if you wish to travel on holiday or simply if you want to water your plants but do not have the time to do so!