Wild Birds Station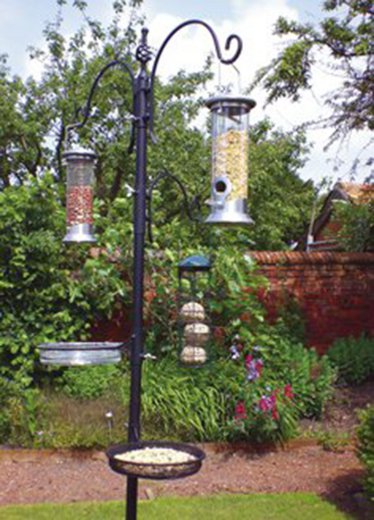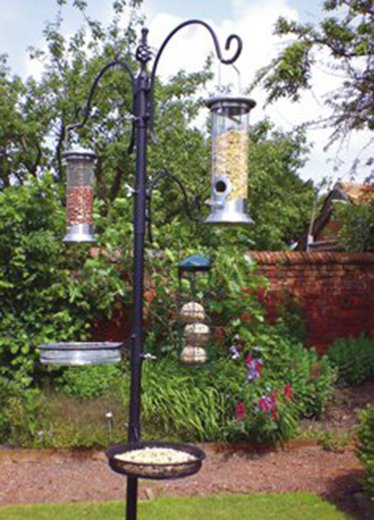 Wild Birds Station
The feeder that wild birds are tweeting about
Looking for a bird feeder that has all the birds a twitter?Your local birds can drink, dine and bathe in style thanks to the Kingfisher Bird Feeding Station.
This decadent bird feeder apparatus comes equipped with a powdered coated black steel bird feeding station frame, a water dish, mesh dish, three poles and two hanging brackets; all of which are easy to assembly with no tools required.
This bird feeder is popular with birds and gardeners alike. The bird feeder can easily repositioned around the garden until the optimum place is found.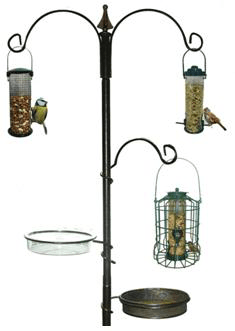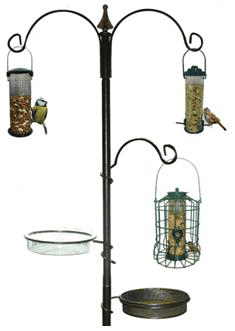 By placing one of these stations in your garden not only will you attract a variety of intrigued and interesting (not to mention hungry) wild birds but you will also boast a traditionally elegant centrepiece for your lawn.