Keter Tool Store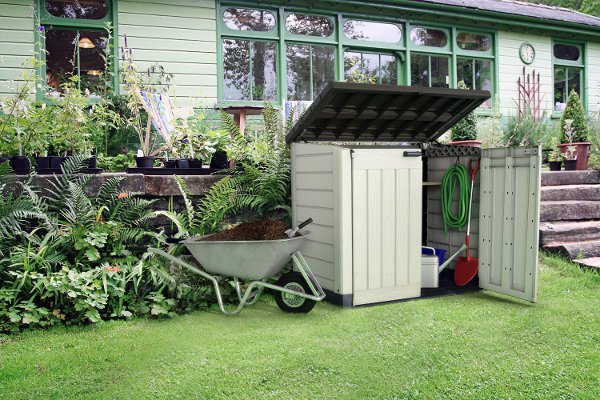 Keter Tool Store
Tool Store or Wheelie Bin Camouflage?
Recently purchased a bunch of new garden gadgets only to find out that they won't all fit in your shed? Need a seperate tool store so your favourite garden tools are always handy? Love to put those Wheelie bins out of sight?
Then you could benefit from the Keter Store It Out Max, a multi-purpose storage shed that requires no tools for assembly. The Keter Store it out Max is the UK's number one bestselling garden patio storage unit.
Constructed out of durable polypropylene resin, this unit will not rust, dent or peel. What's more, it can be assembled in no time at all without the need for heavy power tools and the cuts and scrapes that often accompany their use.
Once assembled the Keter Store It Out Max will keep all of your gardening gadgets, wheelie bins, lawnmowers, BBQ appliances and other outdoor equipment dry and ventilated until you need them at a later date.
he Keter Store It Out Max's easy-open lid, metal piston hinges and double opening doors also mean that you can access your gardening equipment quickly and easily as soon as you want to use them again. The Keter Store It Out Max is so versitile. If you want to hide those wheelie bins, it makes an attractive alternative.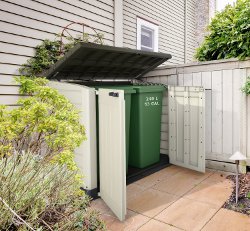 The exterior dimensions measure: (H)125, (W)145.5, (D)82cm.The interior dimensions measure: (H)110, (W)132, (D)76cm.