Meripac Complete Window Feeder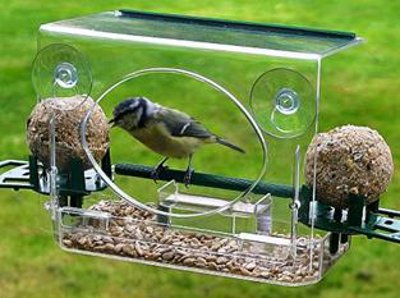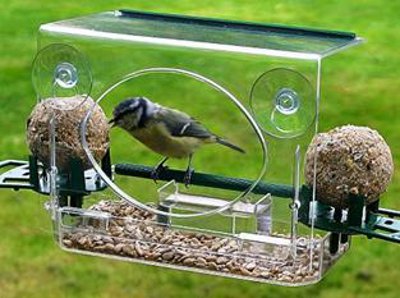 Meripac Complete Window Feeder
 Place a wild bird feeder on your window and enjoy the view
The Meripac Complete Window Feeder is the all-you-can-eat buffet of British bird feeders.
As matters stand it is the only window bird feeder you can buy that holds fatballs of food as well as birdseed and water; making it irresistible for a variety of wild birds to come and have a taste!
The feeder measures 7.25 inches wide, 3.5 inches deep and 5.5 inches high and has the capacity to store up to 0.33kg of food as well as 0.7 litres of water. Its detachable feeding area means that any cleaning, refilling or fixing tasks can be carried out quickly and easily, and its clear overhanging roof provides comprehensive weather protection for its contents.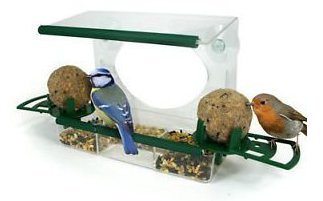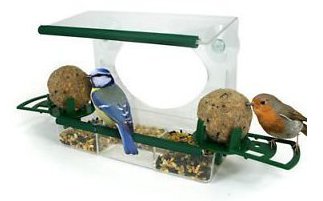 Due to its three sided open access and full length green perching strip, the Meripac Complete Window Feeder offers easy access and a safe landing space for wild birds. Moreover, the completely clear colourless windows mean that keen bird watchers can view their favourite wildlife from afar.
This bird feeder would make an excellent present even for those who do not have access to a garden but who enjoy watching the variety of different birds that this versatile feeder attracts.