Zombie of Montclaire Moors Garden Ornament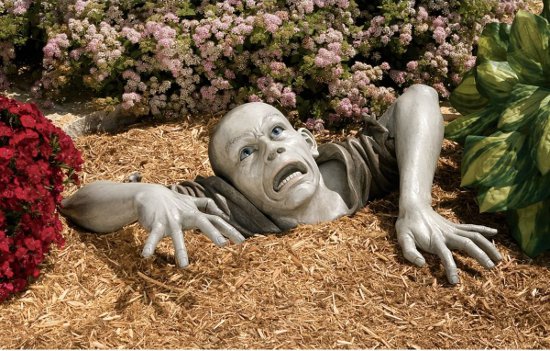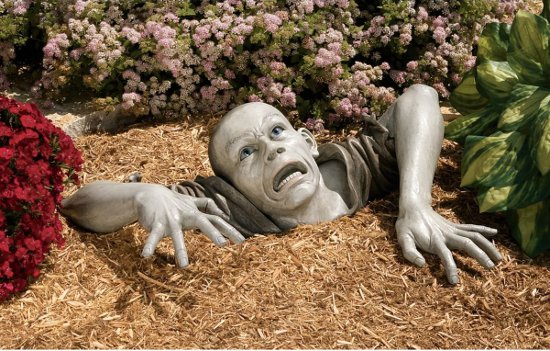 Zombie of Montclaire Moors Garden Ornament
Look out! the Zombie of Montclaire Moors is coming!
Dont you sometimes look out into your garden and feel it is lacking in the zombie department? That it might be useful to have some early warning reminder of what it will be like when the Zombie apocaypse arrives?
Well now every night can be the Night of the Living Dead with a Zombie of Montclaire Moors Statue! Created by British artist Alan Dickinson, this hand painted resin zombie garden sculpture measures 8 inches high, 31.5 inches wide and 19.5 inches deep.
For those occasions when the adorable Zombie Gnome featured earlier  just isn't enough. Place one or more of these unique Zombie of Montclaire Moors statues amongst your flowerbed for your very own zombie horde! Sure to bring a refreshing undead feel to any garden plot, but at the same time liven up the old place!
Perfect as a Halloween decoration or for scaring away unsuspecting animals who might otherwise forage in your flowerbeds, this undead garden ornament will suitably prepare you for the inevitable zombie apocalypse.