Greenhouse Plants Cooler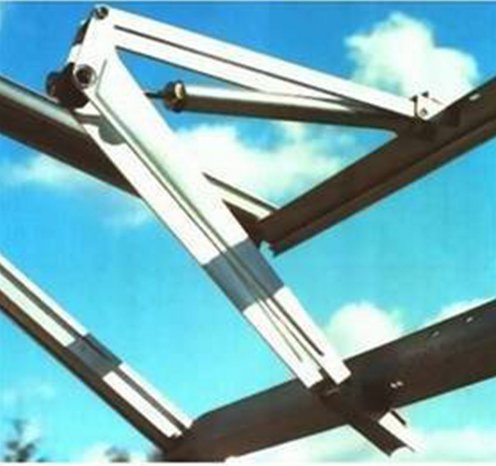 Greenhouse Plants Cooler
Are your greenhouse plants getting too hot?
You know they need more ventiation but you don't want to just leave the window open? You need the new Bayliss XL Auto Vent Opener, it could revolutionise your current greenhouse growing space.
This ingenious garden gadget automatically opens and closes hinged vents in order to provide your greenhouse plants with sufficient ventilation at all times.
Each Bayliss XL Auto Vent Opener contains a mineral wax within its metal tube that expands with heat. Consequently, as the temperature within your greenhouse increases and decreases the expansion of the wax within the Bayliss XL Auto Vent Opener's metal tube will push a piston which in turn opens the vents in your greenhouse via a balanced linkage.
Conversely, when the temperature decreases the mineral wax will shrink and a stainless steel spring will mechanically close the hinged vents to moderate the temperature of your growing space.
This clip-on garden gadget has the ability to lift a load that weighs up to 5.5kg and can create a maximum opening of approximately 12 inches.
Each Bayliss XL Auto Vent Opener comes with a set of instructions and all the fixings as well as a 2 Year Faulty Manufacture Guarantee; making it the ideal gadget for avid greenhouse gardeners.