DIY Pond Fountain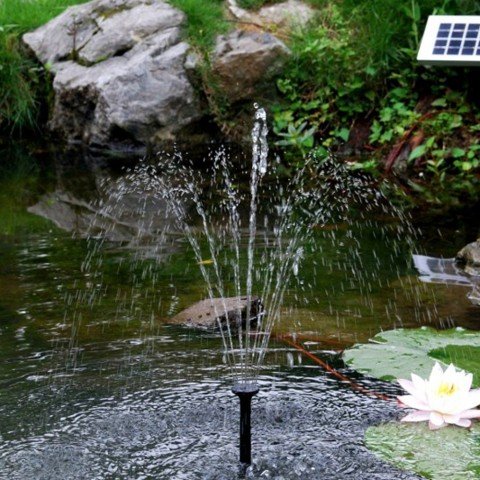 PowerBee Sunspray SE 360 Solar Fountain
With the PowerBee Sunspray SE 360 Solar Fountain you can decorate your garden with an eye-catching yet eco friendly centrepiece. The PowerBee Sunspray SE 360 Solar Fountain contains a 2 watt solar panel that is constructed from Grade A amorphous silicone which enables the device to charge efficiently throughout the day.
This solar panel is also supported by a battery that will provide at least 5 hours of fountain use from a full charge. As a result, you can benefit from a breathtaking water feature even if the sun neglects to shine.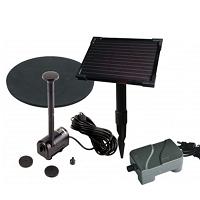 Each solar powered fountain is equipped with a 5 metre cable that connects the battery and pump and a 1.2 metre that connects the solar panel to the battery. This facilitates a rapid and discreet installation without the need for unsightly wiring or a mains power supply.
All you have to do is activate this solar powered water fountain and it will provide your garden with an ambient aquatic spectacle throughout the day. Alternatively, you can turn the unit off during the day, allow the battery to collect energy and then turn this garden gadget on in the evening for a night time water feature display.