Expanding Garden Hose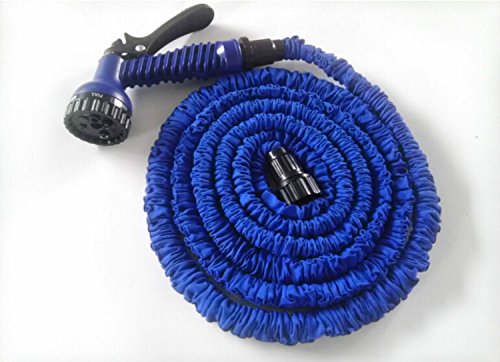 Expandable Garden Hose and Spray Gun
Garden hose too heavy, too full of kinks and too much like hard work?
Well there's good news. The ultimate garden hose has arrived! This 25 foot flexible hose and spray gun is lightweight, easy to store, effortless to assemble and hosts seven different spray functions. All you have to do is connect the hose to your water valve, turn on and marvel as the hose is automatically extended up to three times its original size.
From here, you can use the multiple functions of the hose's spray gun to water your plants, flowers or lawn, clean the exterior of your house, hose down your patio or wash your car amongst other tasks.
As soon as you are finished with the hose, simply turn the water off and it will shrink back to its original size; ready to be stored compactly until you need it again. This innovative garden gadget never tangles or kinks and has a pipe connector diameter of 2.5cm. Only one question remains: blue or green?