Flymo Robot Lawn Mower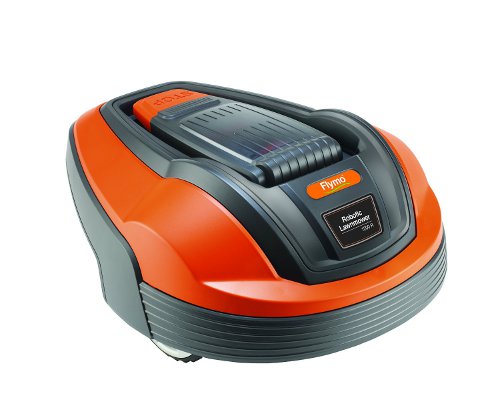 Mowing the lawn has never been easier!
We at Best Garden Gadgets are delighted to feature the innovative  Flymo Robotic Lawnmower 1200R which will mow your lawn on its own, leaving you time to catch up on all those things you would rather be doing. And all this on a budget price.
The easy-to-place boundary wire shows the 1200R where to mow, upto an area of 400 m². Collision sensors ensure the 1200R avoids obstacles around the garden. You don't have to worry about those grass clippings either, as they disappear back into the soil acting as a natural fertiliser.
With a cutting height of 2 to 5 cm and a weight of eight kilograms, the mower can tackle inclines up to 25 % and can be programmed for different mowing times or days. You need never face going out to cut the grass again, even in the rain! Just program the mower for the day and the time and the mower will take care of the rest.
The 1200R has been designed with safety in mind. Lift and tilt sensors ensure that if the mower is lifted the blades stop. There is also an emergency stop button.
The Flymo 400m Li-Ion Powered Automatic Robotic Lawnmower is supplied with a charging station, a power cable, boundary wire, pegs, couplers and connectors. You just supply he grass!