Log Splitter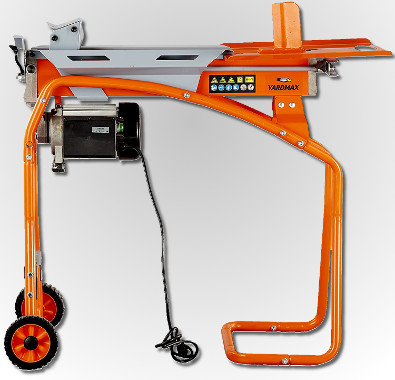 5 Ton RAM Splitting Force
Two-handed opreation safety feature
Stand Incuded
Wheel diameter: 7″
Log Tray
Stroke Limiter
YARDMAX YS0552 5 Ton Electric Log Splitter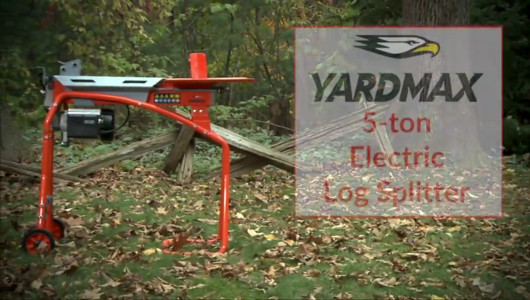 Click Image to View Demo
If you want to split logs and you want to get the job done quickly and efficiently, look no further than this YARDMAX YS0552 5 Ton Electric Log Splitter. Yardmax combines practicality and performance to provide a log-splitter that is going to satisfy the needs of homeowners and professionals alike.
What is included?
Your YardMax log splitter is fitted with an electric motor with 5 Ton RAM splitting force. A stand is included that provides a stable surface while you work. You will also finds it includes a log tray to ensure that split logs lie safely. All this, together with a stroke limiter which enables you to shorten split time for smaller logs.
Added Benefits
The Yardmax log-splitter is lightweight and portable so you can move it to precisely where you need to work. In the summer, you can happliy split logs anywhere in the garden. Come winter, you may like to do your log-splitting indoors. Your Yardmax has a log capactiy of 20.5 inches in length and 10 inches in diameter and has a short cylinder cycle time of 16 seconds. You will be happy to hear there is no assembly required for the benchtop unit. Simply clip on the wheels, pull your Yardmax into the yard and start log-splitting straight away!
Put an end to your log-splitting challenges by treating yourself with the right gadget for the job. The Yardmax log-splitter is a powerful gadget that is lightweight and easy to manoeuvre. It offers the strength, speed and durability of a high-end product at a reasonable price you will not regret. Take the strain out of heavy duty log splitting today with a YARDMAX YS0552 5 Ton Electric Log Splitter.
Heavy Duty Electric Log Splitter 3HP 7 TON Axe Wood Maul with Stand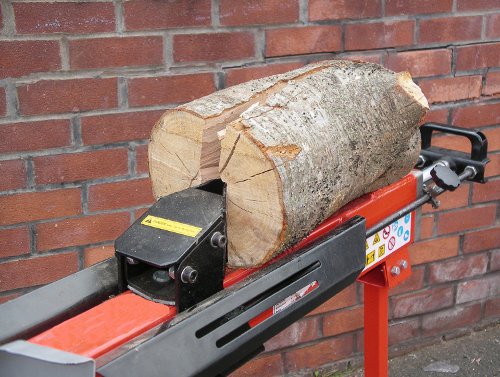 Hydraulic Log Splitter / Wood Cutter
Build a man a fire and he'll be warm for a day. Buy him a hydraulic log splitter and he'll be unstoppable! With Forest Master's new 2200 watt, 7 ton hydraulic log splitter you can split logs up to 470mm in length and with a diameter of up to 500mm.
This innovative garden gadget utilises a duo-blade to split each log from both ends. Consequently, the Forest Master Hydraulic Log Splitter offers a consistently cleaner and quicker cut than conventional log splitters.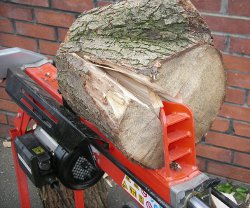 As well as being a highly effective log splitter, the Forest Master Hydraulic Log Splitter is also energy efficient. Its powerful 2200 watt motor does not use electricity when it is not in cycle and as a result it saves up to 50% of the electricity that would be expended when compared to two lever electric log splitters.
Moreover, the Forest Master Hydraulic Log Splitter is CE approved, weather protected and it features a simultaneous button and lever operation so that it cannot be operated one handed. All of these fundamental mechanical precautions make the Forest Master Hydraulic Log Splitter one of the safest and most efficient log splitting tools on the market.