Moon Ball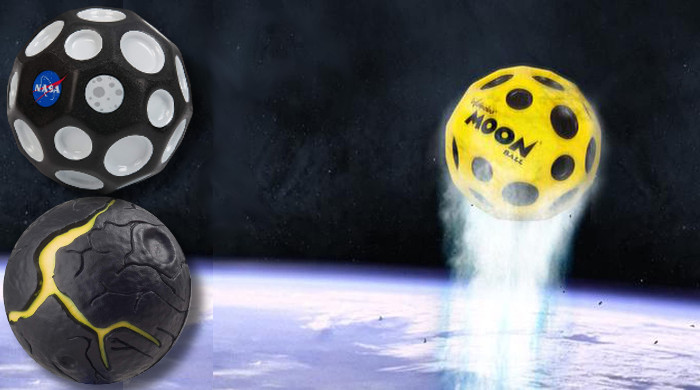 Zero Gravity Bounce
Pops on Impact
Easy to Grip & Catch
Super Bouncy
Great Gift Idea
Moon Ball
Here we have the original Moon Ball, the super bouncy zero gravity ball that is fun for all the family. What's more you can now have all the fun of moon ball in two exciting variations on a theme, the Nasa Moon Ball and the Lava Ball. Check them out below.
Any one for Moon Ball?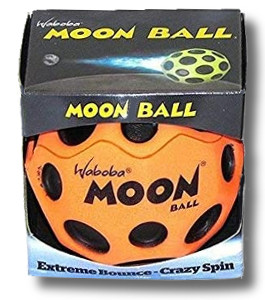 Houston we have lift off! The Waboba Moon Ball adds a weird, wacky and wonderful spin to conventional ball games with its fast and lightweight design.
Its flat edges create a funky popping noise as it bounces off the floor and it has been cleverly designed to spin and travel in exactly the opposite direction that any conventional ball would go. Some say it can even bounce off water!
As a result of its innovative design, the Waboba Moon Ball will provide you, your family and friends with hours of ground-breaking fun; defy gravity and see how high this garden gadget can bounce, perfect trick shots across land, sea and air or even attempt to play conventional ball games and marvel at the Waboba's wacky responses. The sky's the limit!
Nasa Moon Ball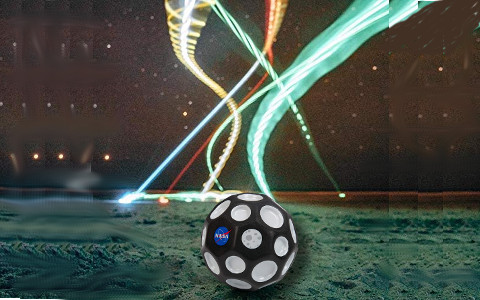 Zero Gravity Bouce
Highest bouncy Ball
Pop Sound Effect
100% Non-Toxic
Nasa Space Theme
Great fun for all ages
Nasa Moon Ball
The Nasa Moon Ball has been inspired by the Apollo Space Program which first placed a man on the moon back in 1969. Look closely and you will see one of the craters caries the NASA logo. For anyone who is an enthusiast of the space program this is a great little game. The ball really does try to defy gravity as it bounces so high and the popping noise it makes on impact is compelling. If you send this ball into orbit, we want to know about it!
Lava Ball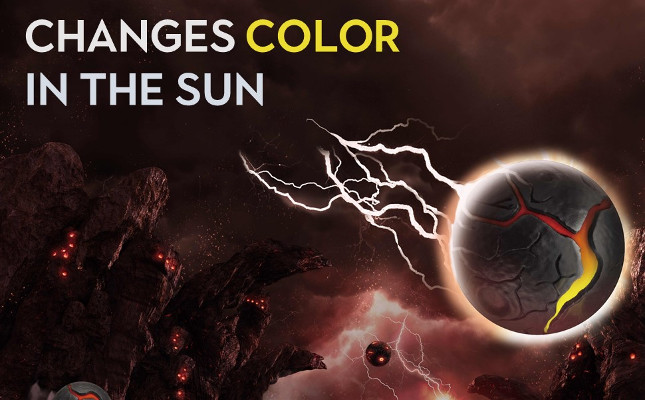 Yellow Lava Tracks
Tracks Change To Red
Activated by UV rays
High-bounce ball
Ages 5+
Lava Ball
This wicked lava ball from Waboba will have you aimng for the sun this time so you can see it change color. Spread across the lava ball are bold yellow streaks that seem to be bursting from beneath the surface. When you launch the ball up high enough, the UV rays from the sun will turn those yellow streaks to a glorious magma red!