The Net Return Pro Series Multi Sport Net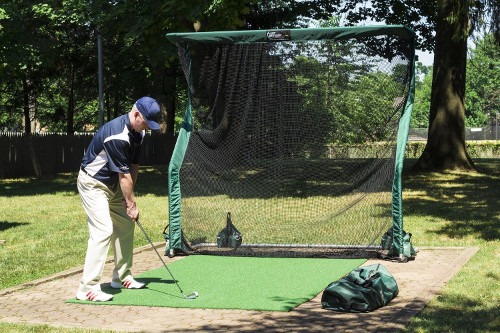 The Net Return Pro Series Multi Sport Net
Are you a sporting enthusiast as well as a gardening aficionado? Then this is the ideal garden gadget for you! Manufactured in the USA, the Net Return Pro Series Multi Sport Net has been specifically engineered to enhance an athlete's practice time and to provide automatic ball return upon every use.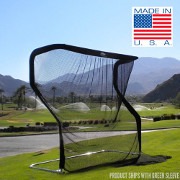 This highly proficient, patented designed net measures 2.28 metres high, 2.43 metres wide and 1.06 metres deep so that it can be used to train for a wide variety of sports; from golf and football to lacrosse, softball and baseball amongst others.
This lightweight net is constructed out of tubular aluminium and is fitted with a heavyweight polyester net and a nylon pack cloth sleeve. It weighs merely 28 lbs and can be stored in a duffle bag that is provided with each net.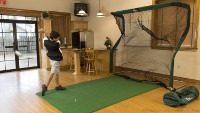 What's more, it can be assembled in minutes thanks to its integrated 5 minute push button that utilises the ingenious "Quick Colour Connect System".
Furthermore, the combination of the Net Return Pro Series Multi Sport Net's durable, lightweight and innovative construction and its multi-purpose capabilities means that it has been used for training purposes by both amateur athletes and the U.S Military, as well as by those competing professionally in Major League US Baseball, the National Football League and the PGA tour.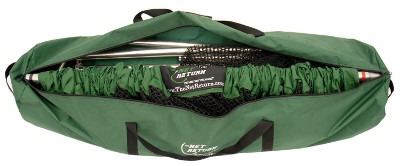 Therefore, regardless of your sporting preferences and storage space dimensions, the Net Return Pro Series Multi Sport Net can be used both indoors and outdoors to help you hone your athletic abilities and unleash your true sporting potential.