Outdoor Christmas Lights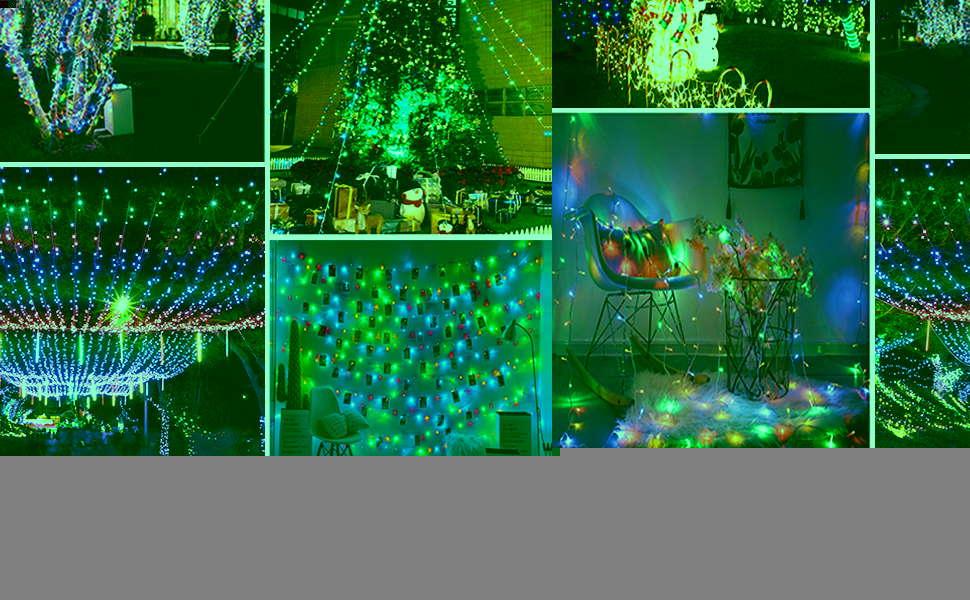 Outdoor Christmas Lights
1000 LED Lights
374ft (120m)
Plastic & Copper
Lead Cable: 9.8ft
Choice of Colors
Rated Voltage 29V
Rated Wattage: 6W
RC distance: 26ft (8m)
Transform your garden
This wonderful set of outdoor Christmas lights will help transform your garden into a beautiful light show. Christmas is a great time to add festive cheer with color lights. But, why stop at Christmas? Now you can enjoy a spectacular light show at any occasion throughout the year. A special birthday, New Year, Halloween, a coctail party, a sizzling bbq, the list goes on. With these glorious lights you can illuminate your garden, patio, conservatory or front lawn and bring a warmth and cheer wherever they are placed.
1000 LED lights
This string of outdoor garden lights contains an amazing 1000 LED lights and runs for 374 feet. These are high quality Christmas lights made from copper and plastic. Festooned around your garden, these 1000 lights are sure to create a glorious garland of light and color to instantly change and lift the mood of your outdoor space.
Choice of color
These lights come in a range of color choices that include warm white, blue, cool white, purple, green and multi-color. Simply choose the color that reflects the mood of the festival you are celebrating. For example, at Christmas the multi-color set will light up your garden with all the spectacle and magic you expect at this time of the year. For Halloween, a set of purple lights or the green will instantly create a spooky spectacle of light synonymous with the colors of All Hallows Eve.
8 modes of operation
Using your hand remote control, you can operate your outdoor garden lights in one of 8 modes. These include: 1.Combination, 2.In waves, 3.Sequential, 4.Slo-glo, 5.Chasing/flash, 6.Slow fade, 7.Twinkle/flash, 8.Steady on. The mode you will select will depend on the event you are celebrating. For example, Slow Fade will capture the romance of an occasion, wherease twinkle/flash would look great at Christmas.
Remote Control
You will have control at your fingertips to operate these lights in 8 different modes with a versatile remote control. This handy little gadget will enable you to turn the lights on and off, adjust the brightness and choose the light mode. You can illuminate your house or your selected outdoor space in any configuration of your choosing. Light up your garden and your neighbourhood with the ulimtate light display that you control with the press of a button.