Rain Water Beehive Butt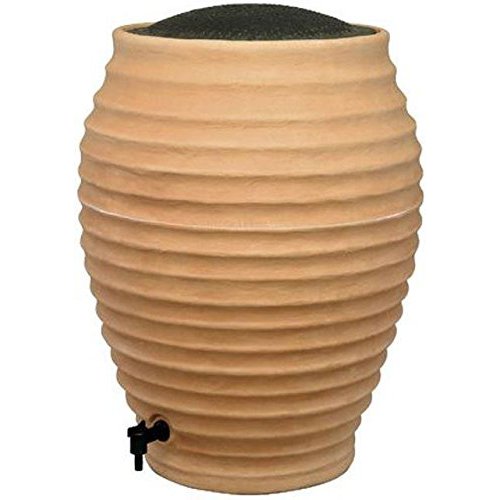 Rain Water Beehive Butt
What happens to your rain water?
We all know the time-honoured advice "save for a rainy day" but why not save some rain for a non-rainy day? Well that's exactly what you can do with this ingenious garden gadget.
This beehive shaped water butt enables you to store up to 150 litres of rainwater which can be used to hydrate your garden, indoor plants, greenhouse crops and hanging baskets during warmer, drier weather.
Measuring 800mm high and 600mm wide, this lightweight, weatherproof and shatterproof water butt can be useful for both small and large gardens. Moreover, although this water butt is terracotta in design, it is actually crafted from a robust plastic.
As a result, it can be easily cleaned and will prevent any water from leaking out thanks to its twist-flow tab and tight fitting lid. Subsequently, this practical yet stylish garden gadget can be an essential source of hydration for your plants during the summer months whilst simultaneously serving as a decorative centrepiece for your garden throughout the year.