Solar Water Fountain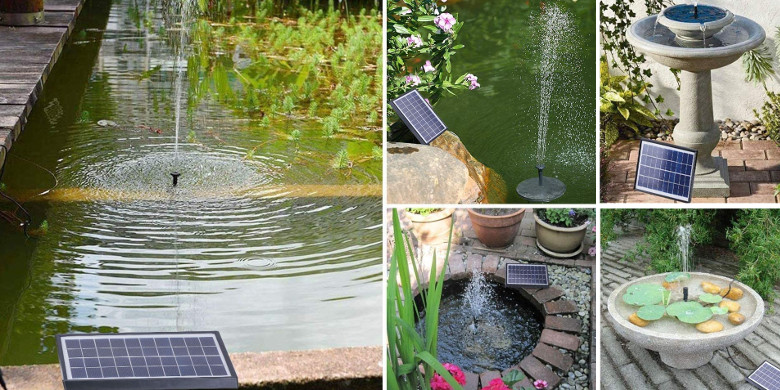 Solar Floating Water Fountain
6.5W Water Pump
High Quality Solar Panels
Auto Stores Solar Energy
6 Nozzle to Control Jets
Great for Bird Bath, Fish Tank,
Small Pond, Pool, Garden,
Water Circulation for Oxygen
AISITIN 6.5W Solar Water Fountain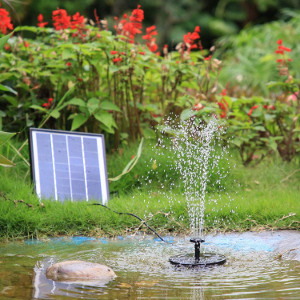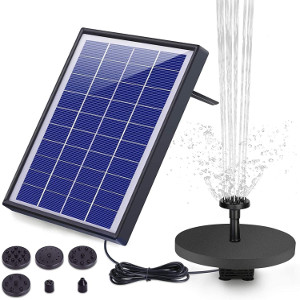 With the AISITIN 6.5W Solar Water Fountain you can quickly and easily decorate your garden with an eye-catching yet eco friendly water fountain centrepiece. This wonderful garden gadget can be placed in any number of positions around your garden to create an eye-catching water display you can enjoy during the day and night. When you want to change the location, pick it up and move it. It's as simple as that. If you find you like this little gadget so much you need more than one, don't be surprised.
Operating after Dark
The AISITIN Solar Water Fountain comes with a 6.5W bump that carries a built-in 1500mAh battery. This means that your Solar Water Fountain will carry on running for about 2 – 2.5 hours without any sunlight. Even when the sun goes down you can sit in your garden and enjoy the tranquil, relaxing ambience that a water feature brings.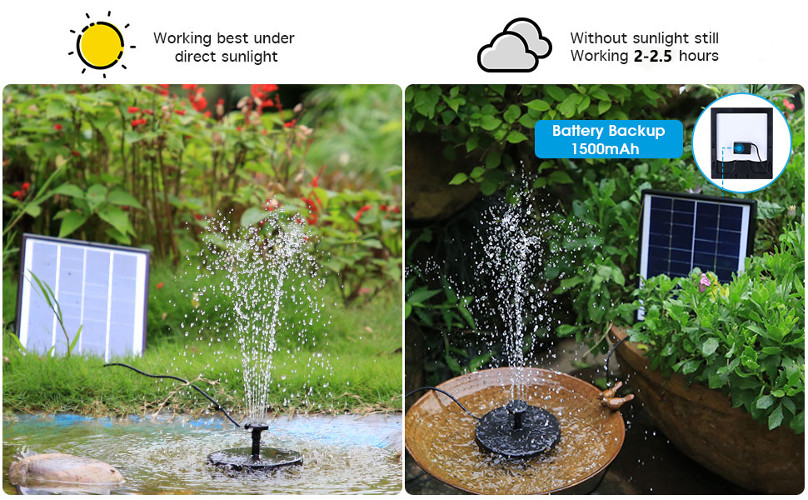 Auto Shut-off
Your AISITIN Solar Water Fountain has the benefit of intelligent identification technology. As a result, your foutain will start automatically when it recognises the ideal conditions of sunlight or power. When you remove the fountain from the water, it will stop working automatically. As well as being convenient, this extends the life of your solar water fountain and reduces the chance of damage in transit.
Alter Jet Stream
You will find their are six alternative nozzles that accompany your Solar Water Fountain. Each will produce a different spray of water and you can try out each to find the one that gives the results you require. Changing the nozzle is easy and quick.
More Water
This AISITIN Solar Water Fountain is an amazing little garden gadget that is easy to install, easy to move, will add a glorious water feature to your garden and will gives hours of enjoyment. For more ways to grace your garden with the staff of life, check out our Water Features Section. For a whole assortment of handy little garden gadgets that will bring embellishment, fun and a new dimension to your garden, check out our Garden Decor Assortment of Gadgets.