How to Keep Cats Away Untrasonic Repellent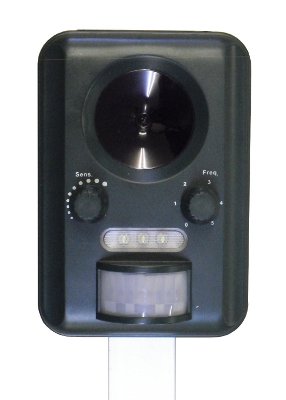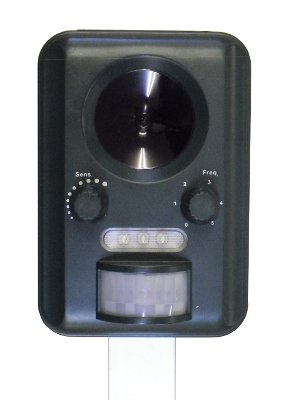 How to Keep Cats Away Untrasonic Repellent
strong>Tried everything, and you just don't know how to keep cats away?
They will soon learn to stay away from your flowerbeds with the help of the Selections GFA805 Ultrasonic Cat Repeller.
Using Passive Infrared Sensor (PIR) technology, this device will emit an ultrasonic frequency between 10KHz and 50KHz that is thoroughly annoying to all things feline.
Measuring 12.5cm high and 8.5cm wide, this discreet device is solar powered but also comes with a USB cable so that you can give it an extra boost of power if its charge ever begins to run low.
Come rain or snow this weatherproof device will protect your garden at all times and can even be mounted on a spike or hung from a wall for maximum coverage.
The Selections GFA805 Ultrasonic Cat Repeller ensures that a 22 foot radius of your garden will be protected from cats, dogs, foxes, squirrels, rodents, insects and any other members of the animal kingdom who would otherwise have chosen to frolic in your flowerbeds.
The ultrasonic cat repeller is very popular with many gardeners because they are affordable, they work, they require minimal installation and maintenance and they provide no physical threat to animals, humans or plants.